The 
RACHEL KURZyP

show
Are you ready build an
ethical

,

sustainable

and

profitable business

?
This podcast is for business owners who are ready to become respected leaders and creators in their community.
It is possible to grow your business in a way that feels right to you without having to choose between your passions, compromise your values to make money, and use unethical tactics to gain financial freedom.
Tune in every Wednesday to learn how to build a business that supports your multi-passionate lifestyle, create content with confidence and clarity, and launch profitable signature services and products.
Please leave a rating +
review on iTunes
Don't forget to screenshot it and DM me on Instagram so I can send you a personal thank you.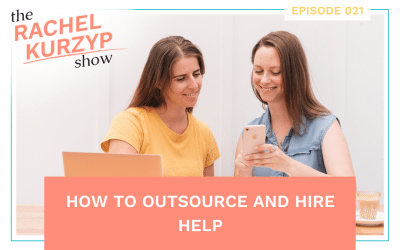 Everyone is always talking about the value of outsourcing and hiring help. But how do you know what tasks to outsource, who you should hire and what you need to do first?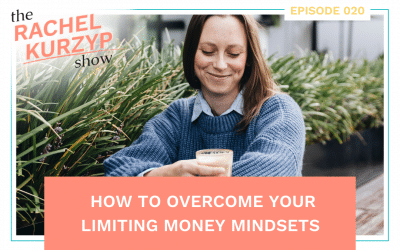 Are income-focused conversations on IG affecting our money mindset? I think it's great that womxn are starting to have conversations about personal wealth and their finances. But I do think the constant talk of income without context is having an affect on our mindset whether we want to admit it or not.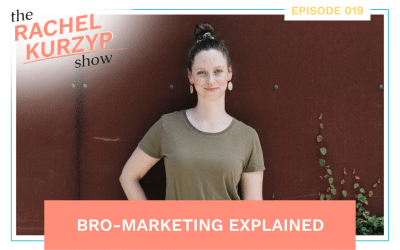 Due to popular demand, Today I'm going to chat all things bro-marketing – specifically what it is, how to spot it in the online space and how you can assess your own business to ensure you're not unknowingly using any bro marketing tactics.
"

Marketing actions you can use straight away"
Rachel delivers valuable and practical marketing advice you can apply to your business right away. I like how the episodes are bite-sized, getting straight to the actionable steps for listeners. 
Rachel is engaging, honest and makes marketing fun with her warm sense of humour. Just like when she teaches and coaches in person, Rachel shares her knowledge generously, so it's no surprise this podcast is full of marketing goodness."
– Sue Ko
"

Actionable tips you can apply straight away!"
Everything you learn from Rachel, you'll be able to easily apply to your own business. I've been following her on Instagram for a long time now, and she's always imparting amazing nuggets of wisdom with her followers. Her podcasts are no different!
The strategies and techniques she teaches you work every single time and are invaluable to me, as a business owner. Loooved listening to your podcasts Rachel – well done!!"
– Courtney Baker
"

Relatable & actionable"
I have been following Rachel for a while on IG and when I saw that she had a podcast I was pretty excited to listen in. Rachel has a succinct way of getting you excited to take action – rather than telling you what to do she breaks it down into actionable steps that are easy to implement. Can't wait to keep plugging into this podcast every week and keep learning along the way."
– Hayley Aylott
"

Great marketing advice – damn quick!"
I don't have hours a day to listen to marketing podcasts. That's why I love that Rachel gets straight to the point and delivers value-packed, actionable business tips in under 15 minutes. It's honestly the most efficient way to get achievable, 'tried and tested' and, most importantly, ethical marketing advice. Rachel's vast business experience really shines through – take a listen!"
– Elissa Hill