Sharp Edges
A 1:1 coaching program for multi-talented business owners who want to get clear on what makes them

TICK

and desperately

NEEDED

in their industry so they can use their

SHARP EDGES

to make more money.
Your

BRAVERY

,

SELF-RELIANCE

and

INGENUITY

are something to be celebrated
You're OK with taking messy action and making things up as you go.
Your resourcefulness is unmatched. When others questioned how you would make elements of your business work, you didn't care they couldn't see what you see.
Your work is a testament to your ability to draw upon your energy, time, creativity, contacts, assets and lateral thinking to make the intangible tangible.
Coming up with ideas and seeing them to fruition has never been a problem for you.
When you don't have all the answers, you search for them. You're not ashamed to ask for help.
When you look at the business you've made, you're proud of your ability to piece together concepts, approaches and tools and make something uniquely yours.
You've already achieved what many people desire in their business.
You're regularly booking clients, crafting captivating content, being asked to share your wisdom and paying your way.
And you can do all this on top of children's sports activities, going to the gym, meeting friends for brunch, and doing pottery on the weekend.
Because you've intentionally built your business to fit around your life.
BUT

despite all your talents, how you view the world, proof your offers work and loyal clients – on the inside, your work feels heavy, chaotic and unsustainable
You haven't said it aloud to anyone, but you feel your resourcefulness, endless ideas, and multi-talents are a curse.
You look around your industry and your peers, and you don't see anyone thinking, approaching, and delivering your work as you do.
You see your differences as a sign that you're doing something wrong; your peers' similarities as evidence that they're doing something right.
It's about this time when the what-am-I-doing spiral kicks in, and you start questioning if it would be smarter to shove yourself into a snack box and leave the bits that don't fit on the plate.
Maybe then you'd be able to breathe easier, get in front of more people and make more money.
You've gone through this draining cycle too many times to count.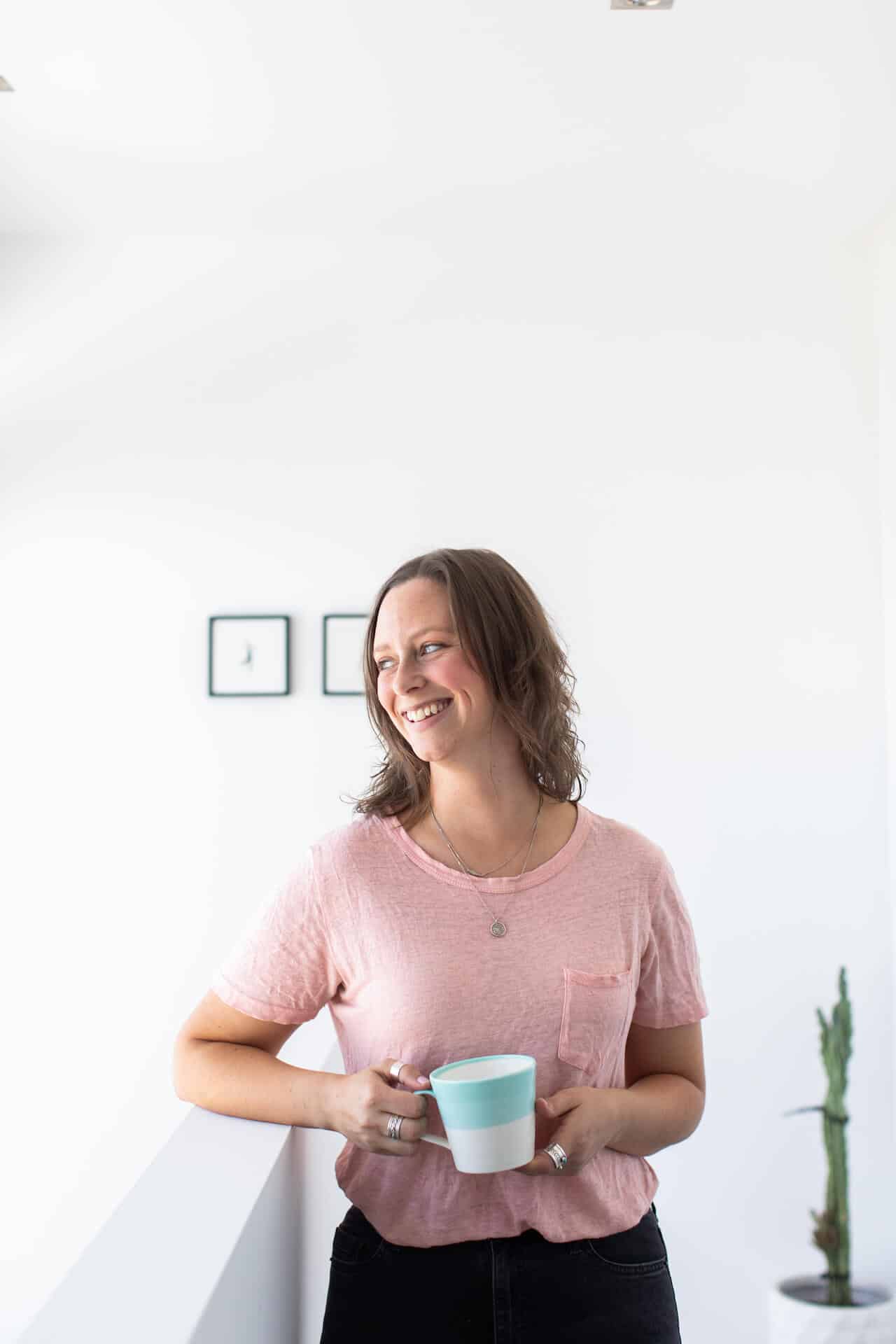 What's kept you going is the voice in your head telling you that your industry is long overdue for a shakeup, and your clients seek you out for a reason.
Which is why you've found yourself here.
You know that dulling your brilliance to fit into the accepted narrative isn't the answer.
Instead, you need to gain perspective. Create contrast, set boundaries, mix colours and define the sharp edges of your business.
This is how you feel re-energised, reoriented, and crystal clear.
You can keep building on and reworking everything you've already created because you know what you want, like, hate, are excited by, resist, avoid and live by.
You're the secret sauce, missing piece, mystical unicorn needed to grow your fulfilling and financially stable business.
And it's time you believed this deep in your bones.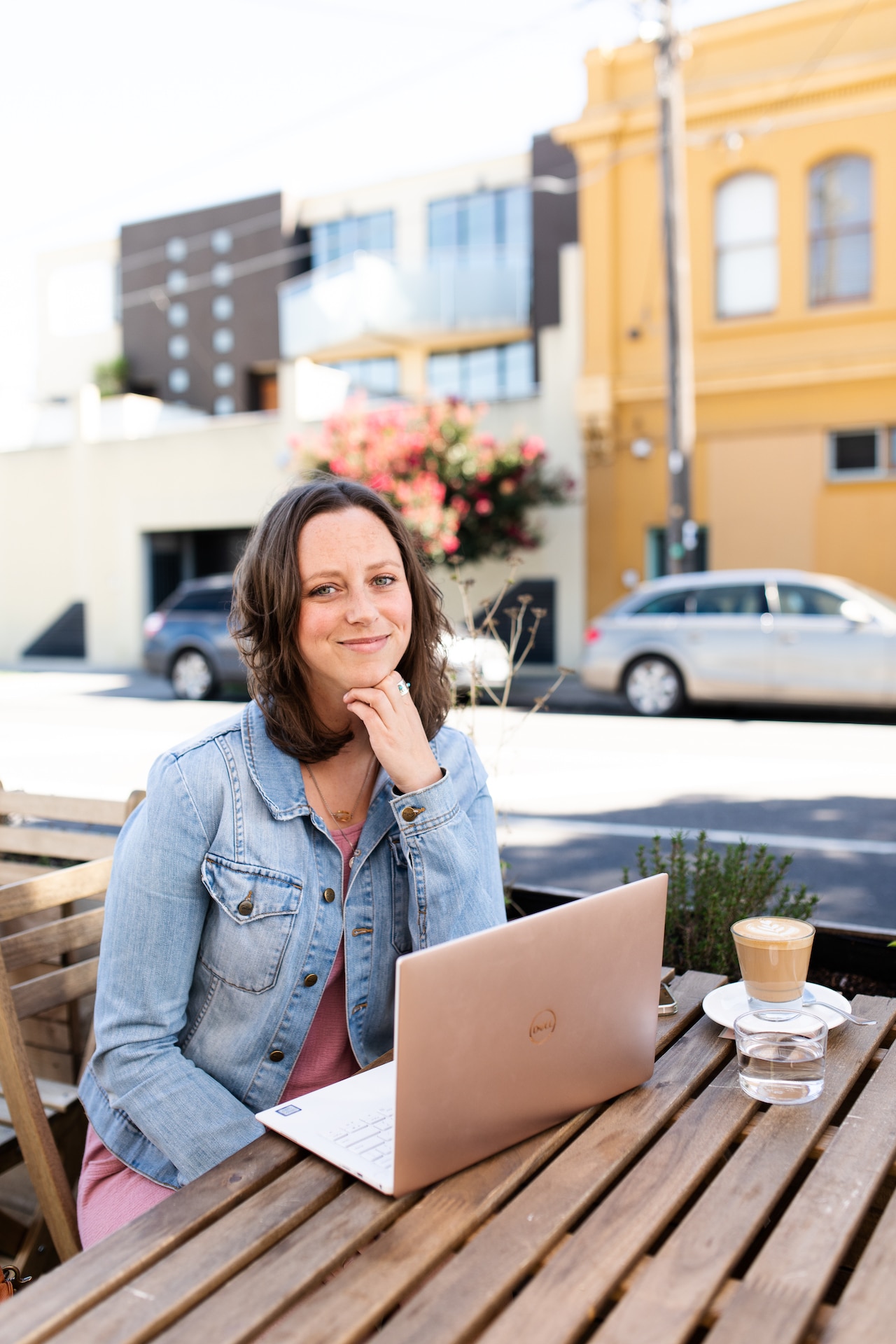 I've made multiple 6-figures as a multi-talented business owner who is healing from childhood trauma, living with chronic migraines, being a carer and has no financial safety net.
Every other business coach is expanding, leaping and scaling.
But I'm unfurling, stretching and exhaling into my business because I'm not trying to become the next big thing; I'm focused on living my best life.
I have an enormous amount of privilege, yet the unwritten business "rules" we've been taught to follow no longer work for me (and, if I'm honest, never really did).
I no longer batch my content. I don't use a project management system. I stopped offering group programs. I retired all my lead magnets. I refuse to do 12-week live launches. I let my team go.
And I've never slept better or made more money.
When I asked myself what I wanted from my business, three things stood out: I wanted to wake up alarm-free every morning, use my creativity every day in my work, and have enough money to see my dentist every 6 months. 
So I started making business decisions from my current reality, not my fantasy life. 
It's so much easier to slice through the external pressures when you haven't spent all your energy, time and creativity fighting with yourself.
I'm done being dull, palatable and bite-sized online. 
Instead of following the rules, I'm bending, moulding and reimagining them.
Now I have a business that supports my main character living in a tight-knit community the local barista referred me to their cousin kind of energy.
Because there is nothing wrong, lesser or simple, about wanting a business that supports you to take a family holiday once a year, write your novel on Fridays and choose the most expensive dessert on the menu.
Everything doesn't have to be about 7-figures, lavish lifestyles and confetti.
We're business owners, not celebrities.
For over 16 year's I've supported my clients to voice what they really want, make a game plan to get them there and course-correct on the way.
I can help you achieve the financial stability, creative safety and groundedness you journal about.
But only if you're ready to say aloud that you're a square peg in a round hole, and you wouldn't have it any other way.
Have you ever

THOUGHT

to yourself…
I'm scared to publicly define my niche because no one in my industry is doing things the same way I am. I know my approach is needed, but I struggle to articulate the value I bring to my clients.
I know posting about liking avocado toast isn't unique, but at least it gets likes. Why would anyone care about my daily life when I haven't made 6-figures and have 862 Instagram followers?
I need to understand why my work feels heavy, chaotic and unsustainable and how to change it before I learn something new or download another online tool.
Selling comes easy when clients reach out to me; it feels like a conversation, not a cold, bypassy pitch. After a quick call or email, they're onboard. How can I make more money selling like this?
I know I can't do everything and be everywhere, but I worry I won't be booked out unless I have a weekly newsletter, course, services and speak on podcasts. Tell me what I need to do.
I'm ready to stop relying on my energy to make things happen in my business and create a long-term plan. And I know I need someone to keep me accountable and focused because I always prioritise client work over me.
Sharp Edges is a space where you are held in all your messiness, contradictions and

BRILLIANCE
I see myself as a partner and co-creator in my clients' businesses.
We enter each other's worlds and build a space in the middle where you can be curious, experiment, test and tweak your business model, offerings, sales strategies and content.
And you get to experience this without the fear of sounding dumb, the pressure to get it right the first go and the expectation that every idea needs to be monetised yesterday. 
My extensive expertise in business management, copywriting, journalism and creative writing means you can receive holistic support.
My talent is bringing what's hiding beneath to the surface so you can tangibly express your uniqueness for the first time.
I do that by asking the right questions, connecting seemingly unrelated bits of information, holding space for multiple ideas and finding ways to explore them.
When an idea catches fire, I help my clients bring it to life by giving it meaning, shape and depth. I do this through words, talking, images and practises. 
I co-create with my clients in real-time. Picture: post-it notes everywhere, thesaurus at the ready, mood boards on the screen, and me saying, "What about this," "How does this sound," and "Have you tried it this way" on repeat. 
Many of your favourite business owners have birthed and refined services, podcasts, articles, workshops, launch plans and social content due to this process. 
And when you're ready to put it out into the world, I'm right there with you – planning, assessing, reflecting and adjusting. We celebrate the highs and acknowledge the lows because I want you to honour your feelings. 
This is a space where you can come as you are. A place you can dream, launch and land from.
You could do anything if you dared. Deep down, you know that too. And that's what scares you.
Whatever your wildest dream is, I want that for you. And I'm going to help you get it.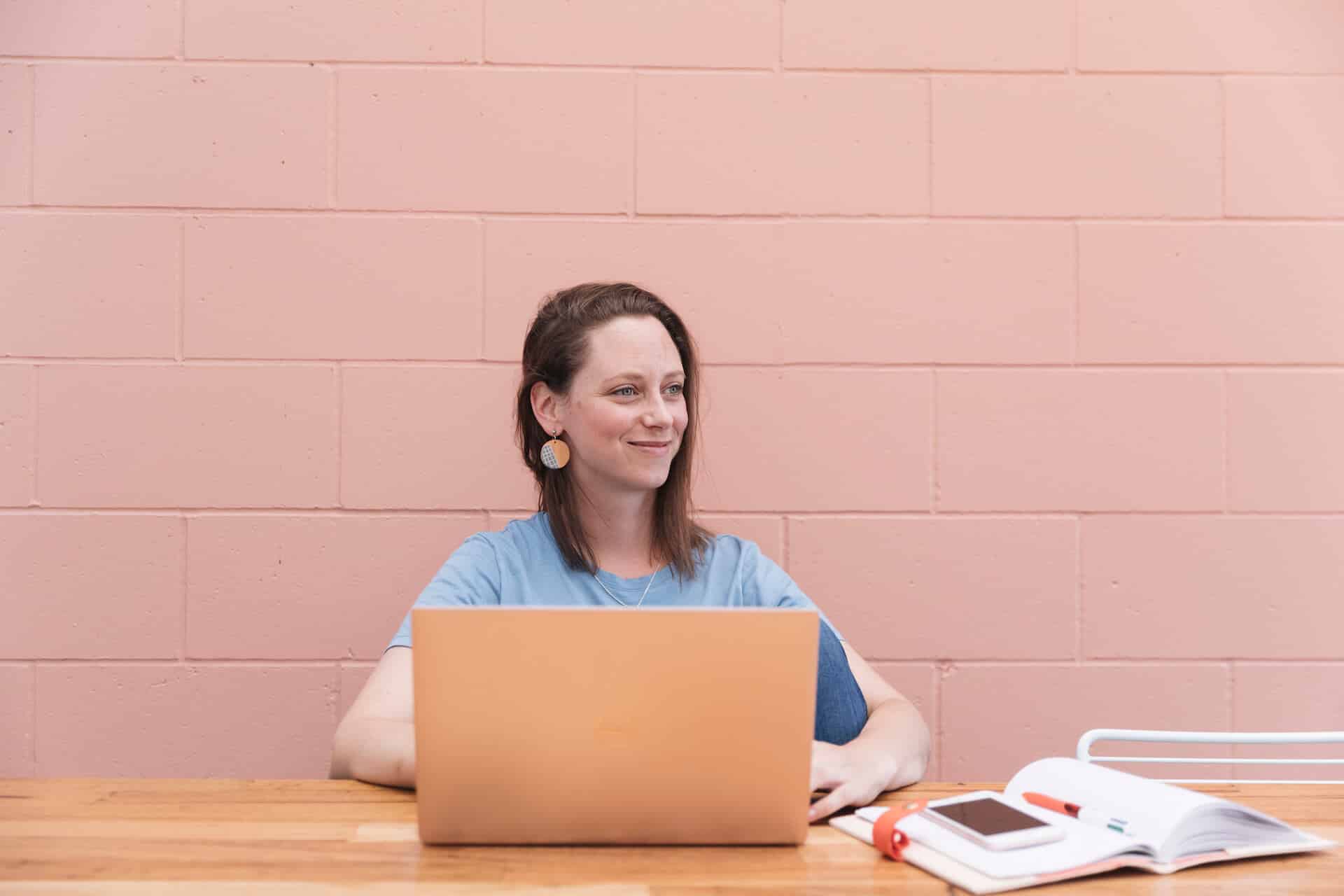 What we cover inside Sharp Edges
My 4-step

FRAMEWORK

for building a business that works with you, not against you
Share your goals, questions, personal requirements and preferred learning styles with me, and I'll create a personalised 3 or 6-month action plan to guide our time together.
Business Blueprint
We go deeper than income prediction spreadsheets and elevator pitches and focus on you, the human. Understanding how you experience and navigate the world will help you to trust the direction you're going in because your business is built with you at the centre.

So you can stop asking yourself, "What am I doing wrong" and ask, "Does this feel right?"
Original Offers
Together, we assess the components of your offers – people, processes, systems and frameworks – and remove obstacles, cut add-ons and reshape elements preventing you from delivering an exceptional service. Being able to articulate and demonstrate the value of your work will allow you to deliver your signature solution on repeat.
So you can stop overdelivering, undercharging and overcomplicating how you deliver your offers.
Sleaze-free Sales
Every sales strategy can work, which is why we focus on how you've naturally built genuine relationships with past clients. Creating an energy-aligned sales funnel around where you prefer to have sales conversations is how you courageously invite new clients to work with you daily.

So you can stop saying you don't know how to make money and hate selling because that's not true.
Confident Copy
Together, we will create a content plan that allows you to intertwine the parts of yourself you've been keeping separate from fear of confusing others. Knowing when and how to pull on your varied interests, passions, and experience will support you in crafting deeply-felt copy.
So you can stop sharing beige, Googleable, aspirational content that makes you openly cringe.
What working together can look like
You shouldn't have to

REARRANGE

your whole life and turn yourself

INSIDE OUT

to work with a coach.
These are some ways I could meet your time constraints, personal responsibilities and mental and physical boundaries when we work together.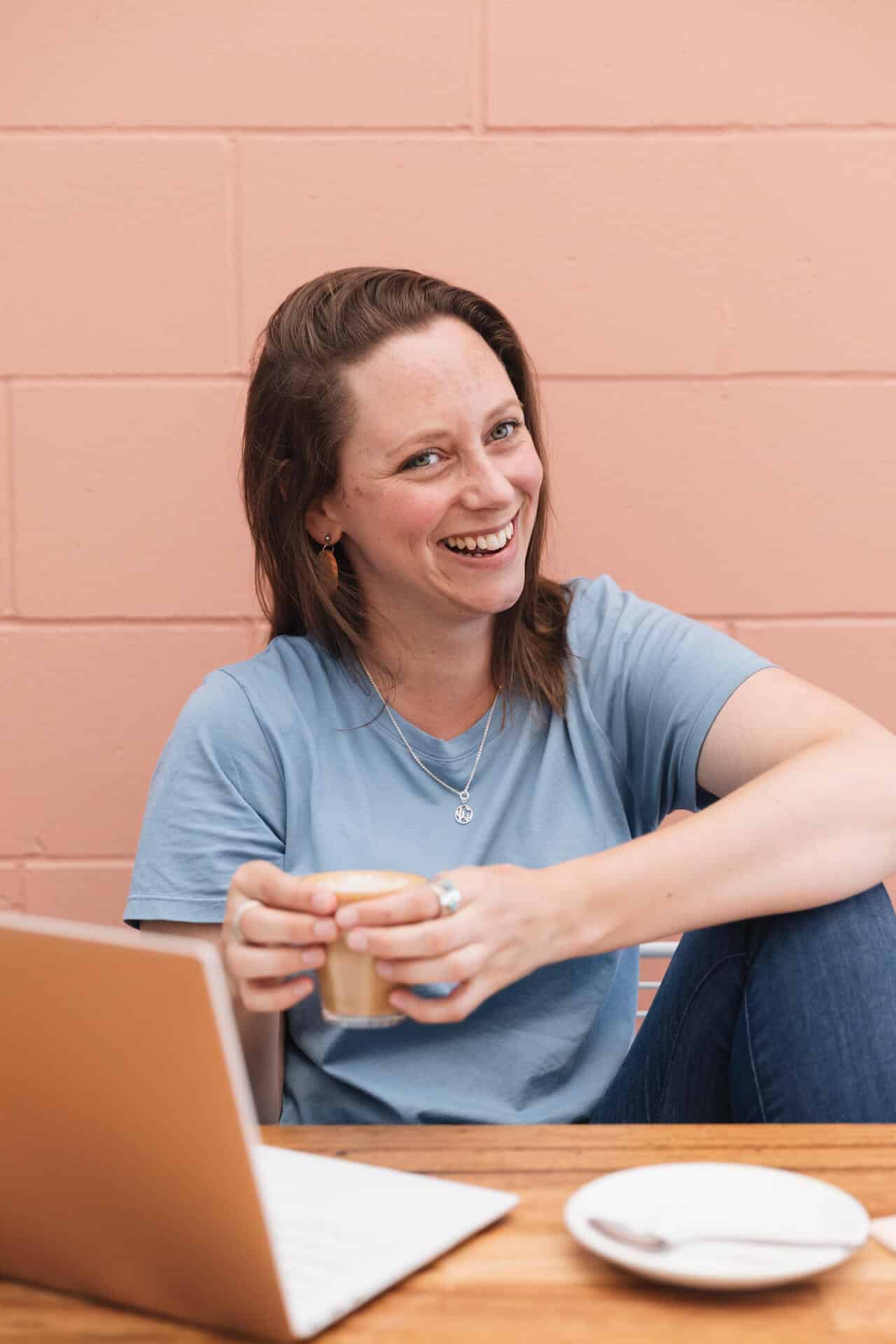 Working within your systems and processes so you can build on what's already clicking
Having walking coaching calls so you can meet your fitness goals too
Allowing you to pause the program so you don't need to choose between family and work priorities
Incorporating cycle syncing into your daily practises, routines and business planning
Eliminating visual and auditory distractions to reduce sensory overload during your calls
Using transcripts, captions and visual communication to support your physical and learning differences
These are all real-life examples I've implemented with my past coaching clients.
Here's what's included inside the program
If a lack of

GUIDANCE

,

ACCOUNTABILITY

and

MOTIVATION

has stopped you from making changes and gaining momentum in the past, that's no longer going to be a problem.
An
online questionnaire
will help me get to know you better and understand where you're currently at and where you want to be to set the scene and prioritise our work together for the next 3-6 months.
60-minute
1:1 coaching calls
every two weeks, where we will dig deeper into any mindset, strategy, or implementation areas in your business that need our intention.
Daily access to me via Slack Monday-Friday for any ideas, questions, concerns or opportunities you'd like my support with.
Weekly content review where you can share what you're working on (e.g. email launch plan, Instagram content, sales copy), and I can provide detailed edits, feedback and suggestions.
Recordings
of our Zoom sessions
and any workbooks, materials and exercises you require to support thinking, learning and implementation.
3-MONTH PROGRAM
$5,400 in total
6-MONTH PROGRAM
$10,800 in total
All prices are in Australian dollars and include GST. You can pay in full or access a monthly payment plan. You won't be charged additional fees if you choose a payment plan.
This is for the

MULTI-TALENTED

business owner…
Who identifies as BIPOC, LGBTQIA, neurodiverse, disabled, poor, fat, a carer and a non-conforming individual ready to bend the marketing rules that have never served them.
Who knows they need to make time to create sales content and have conversations with clients if they want to build sustainable and predictable cash flows in their business.
Who's dream is a business built around their knowledge, skills, experience, values and ethics so they can positively impact the lives of their family, clients and community.
Who wants to explore alternative mindsets, strategies, frameworks and tools they can use to generate more time, creativity and opportunities in their business.
Who's aware that applying another quick fix, plug-in-play template, or one-size-fits-all business model will only add to the overwhelm and burnout they're currently experiencing.
Who knows it's time to stop making things up as they go and create space to do the work they've avoided, even if it's hard because that's a key part of growth.
Who wants to work with a partner and co-creator that understands the daily highs and lows of running an online business in 2023, not five years ago.
Together, we will get clear on what makes you TICK and desperately

NEEDED

in your industry so you never feel like you need to be dull, palatable and bite-sized to make money online.
3-MONTH PROGRAM
$5,400 in total
6-MONTH PROGRAM
$10,800 in total
All prices are in Australian dollars and include GST. You can pay in full or access a monthly payment plan. You won't be charged additional fees if you choose a payment plan.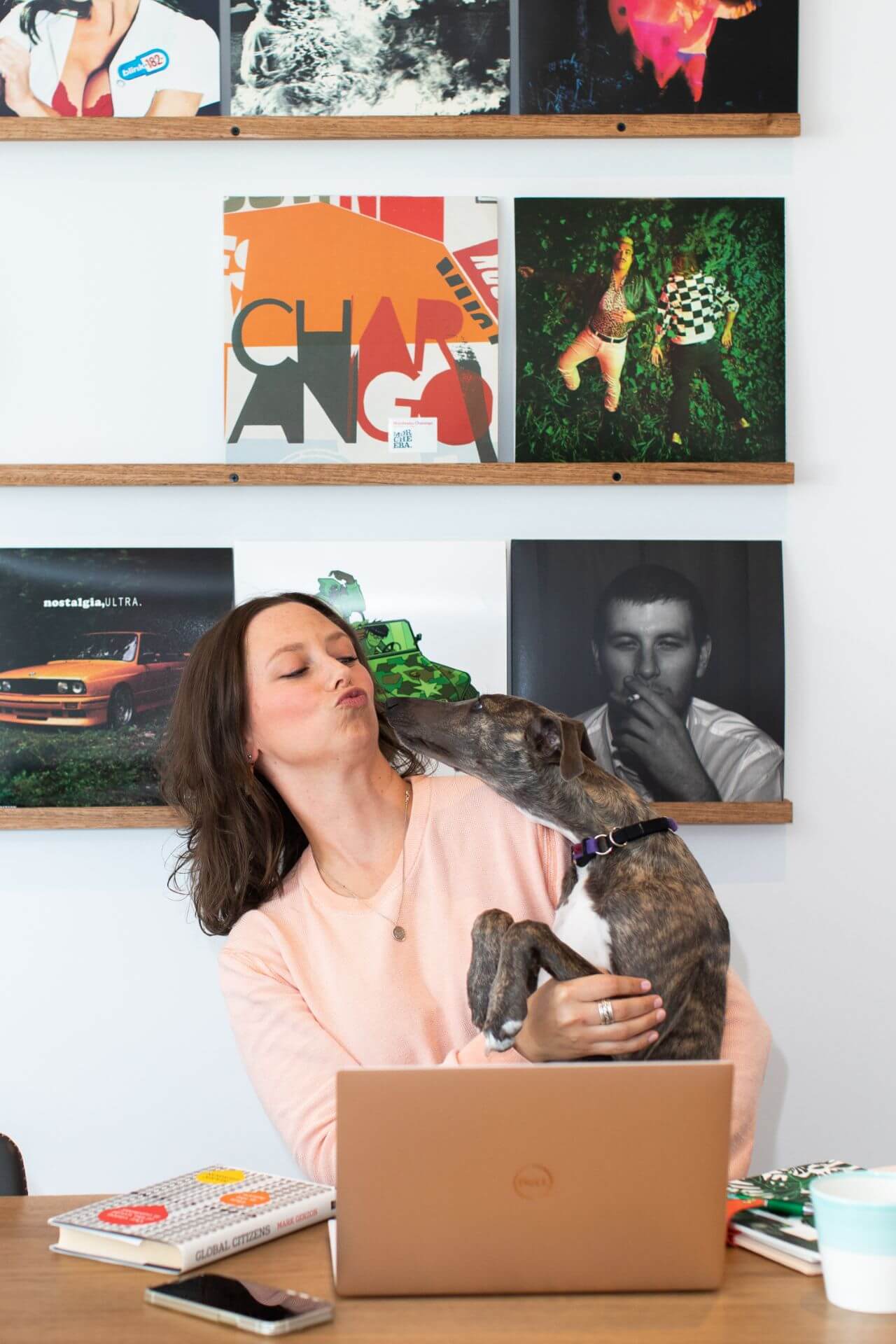 Still deciding if

SHARP EDGES

is for you?
Some or all of these points may hit home.
You want to say goodbye to "pick me" energy and stop justifying your value and worth
Beige educational content is out, and you're ready to share your unique point of view
You want to incorporate experimentation, tweaking, learning and play in your daily work

Being genuine, present and taking courageous action is how you'd like to sell in your business
You want true collaboration and camaraderie, not another Girl Boss-style cheerleader
Either/Or business advice is keeping you stuck in a procrastination and overwork cycle
You want an offer suite that allows you to do good and make great money because these aren't mutually exclusive
Let's chat
If you're ready to

EMBRACE

your Sharp Edges, I'd love to speak with you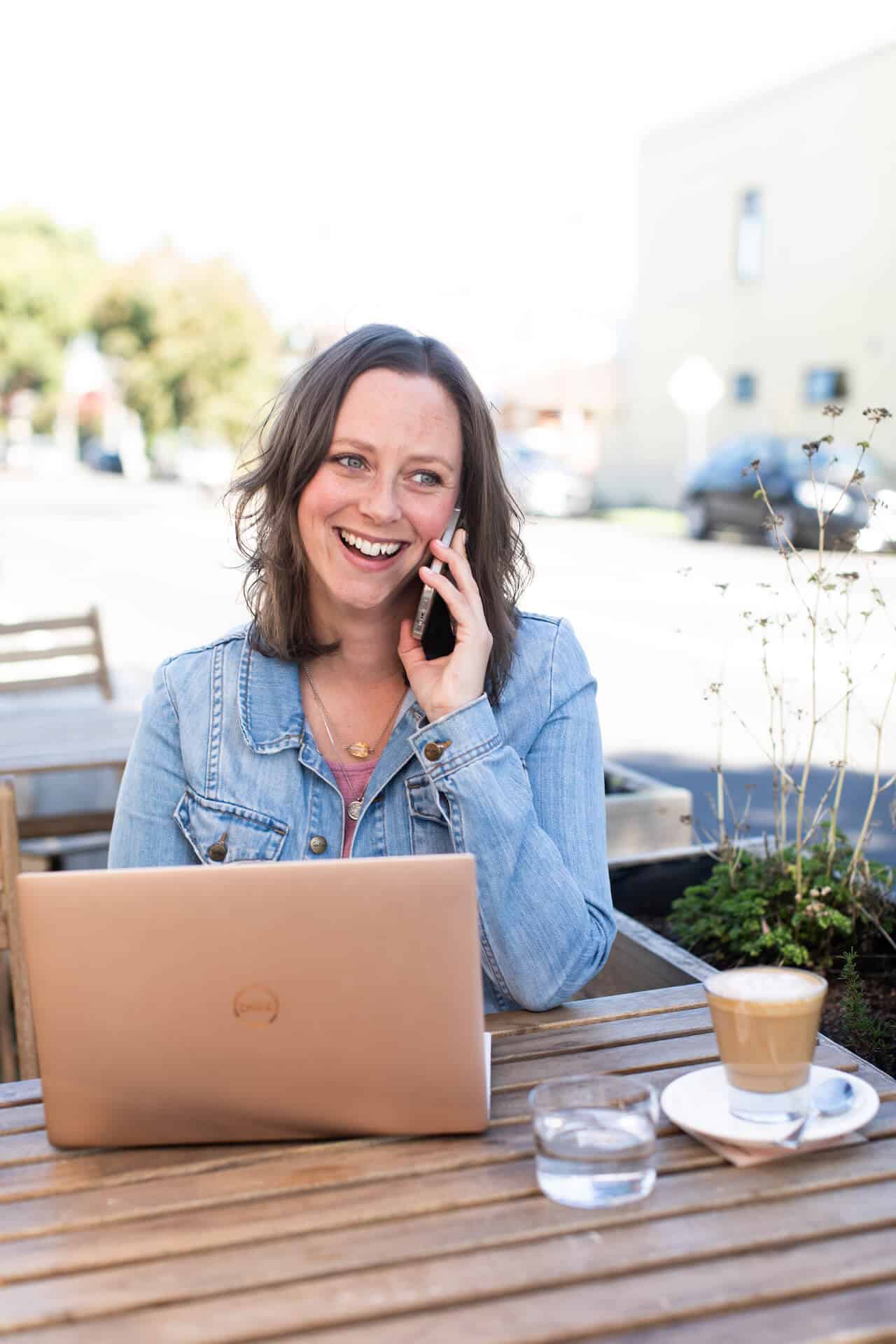 I like to talk with individuals on Zoom first so we can see if we'd be a good fit before making a 3-6 month commitment.
During the 30-minute call, you can ask me questions about the program, and I can learn more about you and your business.
I always begin the call by asking you to share how you're feeling in your business and your goals over the next 3, 6 and 12 months.

I'll ask follow-up questions based on what you've said to ensure I understand correctly. My questions usually revolve around what's working/not working, what you've tried/haven't tried and what outcomes you want right now/nice-to-have outcomes.

I then give you the opportunity to ask any questions you may have about me – my experience and how I work – and the program – what we could work on together, what's included, and what daily support would look like.
During the final few minutes of our call, I'll explain the next steps if you choose to join the program. 
You don't need to decide on the call or indicate your decision if you don't want to.
An email with all the information will be sent straight after our call, and a coaching spot will be reserved for you for 72 hours so that you have the space to decide if the program is right for you.
Are you ready to

DEFINE

your Sharp Edges?
My 16 years of experience supporting businesses to define what makes them special, share relatable stories and work with their dream clients without choosing between their passions, compromising their values and sacrificing their ethics to make money.
A business blueprint that details your goals, purpose and preferred ways of working, so you can remain focused, consistent, plan and know what steps are ahead.
Ways to combine your lived experience, skill sets and expertise to build genuine connections and embody your approach without relying on vanity metrics and income claims to make a statement.
An offer suite that allows you to hone your craft, create your best work and support dream clients daily who inspire, educate and appreciate you.
A content marketing strategy based on your current reality so you know what you need to create, where and when, and it won't activate your nervous system every time you share.
A sales strategy built around respectful conversations and valuable exchange, so making more money feels good and doable every day.
That grounded feeling that you've got this, your dreams are within reach, and everything you're doing is "right" because you've done the work needed to design a business that supports your multi-passionate lifestyle.
Are you ready to

DEFINE

,

EMBRACE

and

UNDERLINE

your Sharp Edges?
Are there payment plans?
Yes! You can choose the payment plan that works best for you. You have the option to pay in full or monthly. And you won't be charged additional fees if you choose the monthly option. We can discuss payment plans and options during your free 30-minute consultation. Book yours here.
How much access do I have to you?
This is a 1:1 coaching program, so you'll have my full attention and support during our time together. We can create, plan and write live on our Zoom calls. We can chat about what is coming up for you each day in Slack Monday-Friday. And you'll have my eyes on everything you're producing for your business, e.g. social media posts, launch plans, podcast pitches, and sales call prep as a part of the weekly content review.
When are our 1:1 calls?
During the first week of the program, we will schedule a regular call day and time. I'll then add the call details to your Google calendar so you can plan and make any necessary arrangements. I generally schedule coaching calls Tuesday-Thursday between 10-4 pm Melbourne, Australia time. However, considering commitments and time zones, I accommodate my clients as best I can. So no, I don't make my USA + UK clients have calls at 1 am!
What is the minimum amount of time we can work together?
3 months. You have the option to join a 3 or 6-month program. And you can renew as many times as you like. I have worked with most of my clients for 12-18 months.
I've felt overwhelmed, rushed, and always falling behind in other programs; how is yours different?
Me too! And I say this as someone who loves to-do lists and action items. I don't prescribe unnecessary tasks, workbooks or reflection to justify my value and to keep you "motivated/moving forward." During our first call, you can share how you best learn and like to work, so if you like to talk things through, we can prioritise daily Slack chats. If you prefer to process things through doing, I can share online workbooks for you to complete. And you control how we move through the action items we've identified together. Some people prefer sprints, others marathons. The program will support you either way.
If I say I don't want to do something, will you make me? I'm sick of hearing that if I'm not on Instagram, my business will fail.
I will never say you have to do anything. My job isn't to tell you what to do but to hold a brave space to decide how you would like to run your business. Sometimes this involves experimentation and making tradeoffs. Running a business isn't all puppies and cheesecake, but this doesn't mean you have to compromise your values, ethics and preferences to get results. I'll always consider your time constraints, personal responsibilities and mental and physical boundaries when making my recommendations.
What qualifications do you have?
I have 16 years of experience in business management, copywriting, journalism and creative writing.
I have a bachelor's degree in business management, a bachelor's degree in journalism and a master's in international development. 
I have consulted for global organisations, including World Bank Group, WHO, World Vision, Ernst and Young and Quickbooks. And Australian organisations, including UNSW, Epworth and the Victorian Government.

My personal and professional writing has been published in The Guardian, The Age, SBS, Mamamia, The Big Issue and an anthology titled We Are Here: Stories of Home, Place and Belonging by Affirm Press.
I have taught public relations and communications courses at numerous educational institutions across Victoria and have run workshops and spoken at conferences and festivals worldwide, including Connecting Up, Small Business Festival Victoria and National Young Writers' Festival.

I'm more than happy to answer any further questions you have.
Are there refunds?
There are no refunds for this program. That's why I encourage you to book a call with me so we can see if we'd be a good fit and that I can support you in the ways you want and need inside Sharp Edges.