I believe your business should
SUPPORT

your

multi-passionate

lifestyle.
Do you want the financial freedom to work less and
CREATE

more? what if 
You never had to worry about booking
high-quality, high-paying clients

again?
And you had the financial freedom to invest your
time, energy

and

creativity

into projects you love.
here's how we make it happen —
MAKE

a
game plan
Decide how you want to work so your business fits in with your life
CREATE

with
confidence
Get clear on what your audience needs so you can craft content that resonates
LAUNCH

a
signature service
Stop customising your offerings and establish yourself as the go-to expert
BOOK

dreamy
clients
Now you have the financial freedom to put down your phone and live your life
Grow your business based on your plant persona
Can you command a room like a

Monstera Deliciosa

? Or bring people together like a

Peace Lily

?
In just two minutes, this quiz will reveal your plant persona so you can grow a thriving business that supports your multi-passionate lifestyle.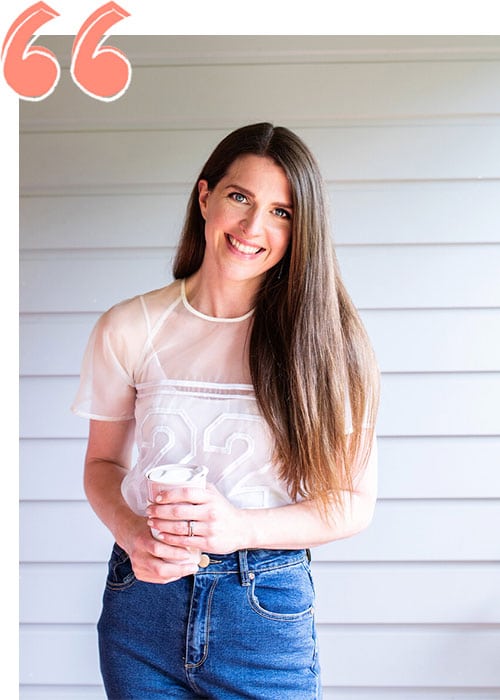 Testimonial -
"Doing this program has changed my life. I now have the confidence to run my business on my terms. Without doing TCFM, I would have drifted along for years trying to be everything to everyone.

My online community has grown by over 50%, I've increased my pricing, reduced my service offerings and have started attracting clients I want to work with!
—Kelly Allen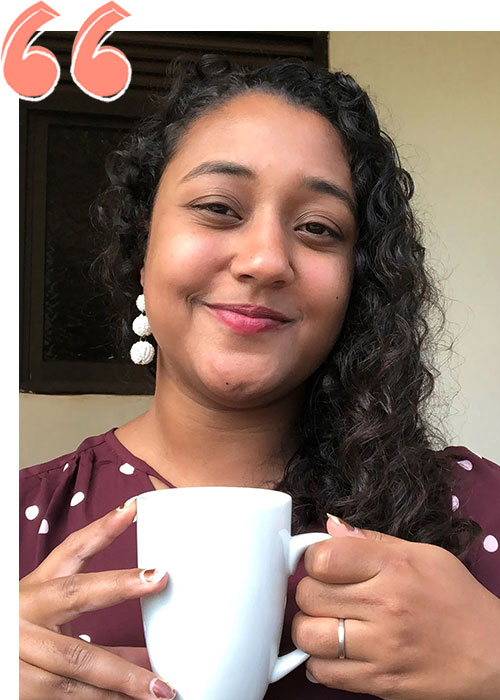 Testimonial -
"I was struggling with clarity around my niche, finding high-paying clients, and overall having a clear direction with my business. Now that I've worked with Rachel, I feel like I know what my goals are, what work lights me up, and what direction I want to take my business.
I've raised my prices, my following on social media has increased, and my dream clients are interested in booking my signature service. TCFM helped me feel less like a freelancer, and more like a business owner."
—Samantha H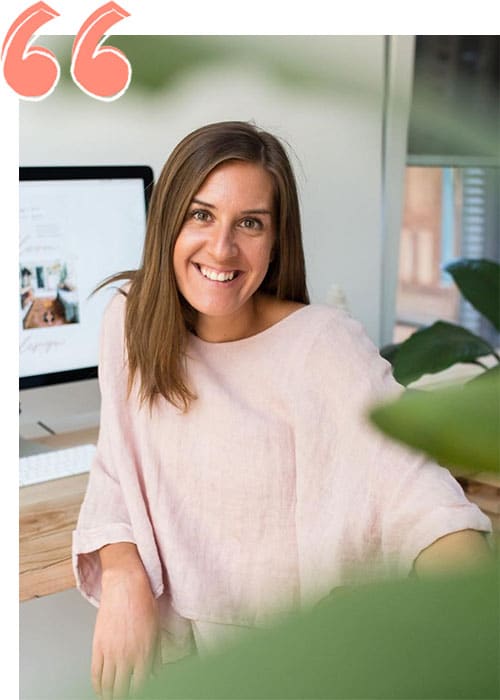 Testimonial -
"Going through TCFM has been worth every single cent and more. Before the program, I was feeling uninspired by my current offerings, was killing myself working with b-grade clients and had no free time to work on my creative passion projects.
Now I have my new signatures services, I can focus on hitting the same financial goals but with way less effort, knowing I no longer need to work with non-dreamy clients. If you're thinking about joining TCFM DO IT! 
—Kate Britton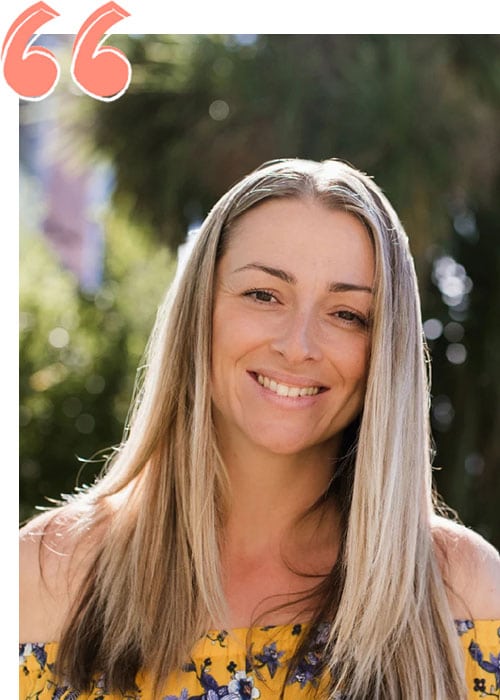 Testimonial -
"Any programs I embark on in the future will be hard-pressed to beat the level of service and expertise that Rachel provided me in TCFM. The strategies and techniques she teaches work every single time; I sold over 45 products in less than 24 hours using one of Rachel's email and Instagram post-sales templates.
Rachel adjusted her teachings for me to make sure I could access everything properly for my hearing loss, which I was so grateful for."
—Courtney Baker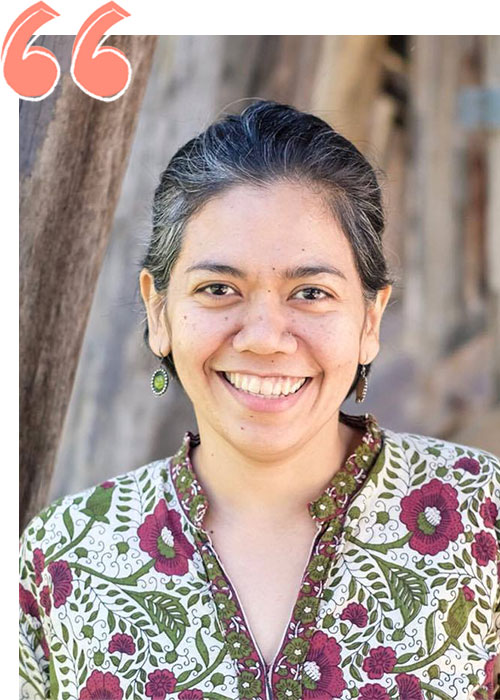 Testimonial -
"Rachel's course Create Content with Confidence helped me to understand how branding carries over into content planning for social media, my website, and newsletter – it's so simple and doable!
I now feel more confident in choosing what I want my audience to know about me and what I offer."
—Anna Manuel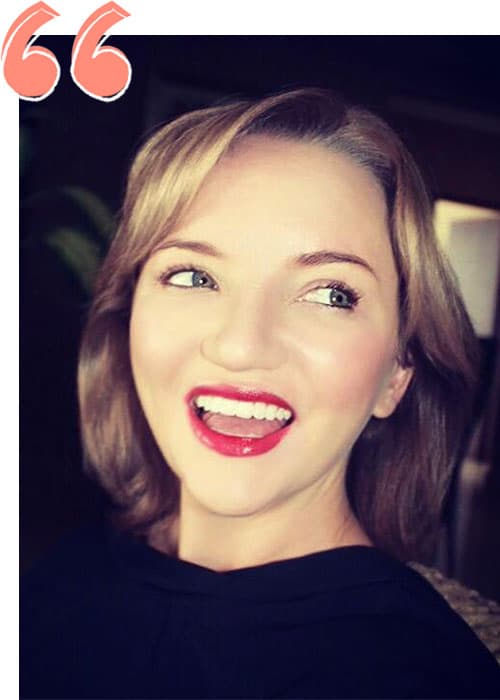 Testimonial -
"Rachel's simple and easy to implement content marketing suggestions made a huge difference to my ads and my engagement on Facebook.
She has such an easy manner of communication and makes things I don't understand well very accessible"
— Rebecca Duffield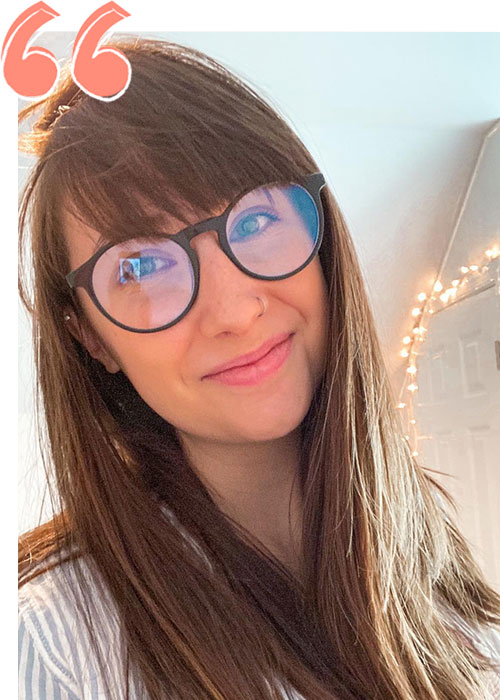 Testimonial -
"Create Content with Confidence gave me so much clarity around my content. The best thing I learned was how to lay out my content marketing strategy perfectly.
The course helped me to figure out what to post, how to sell, and how to strategize content that works for me."
— Emma Lunsford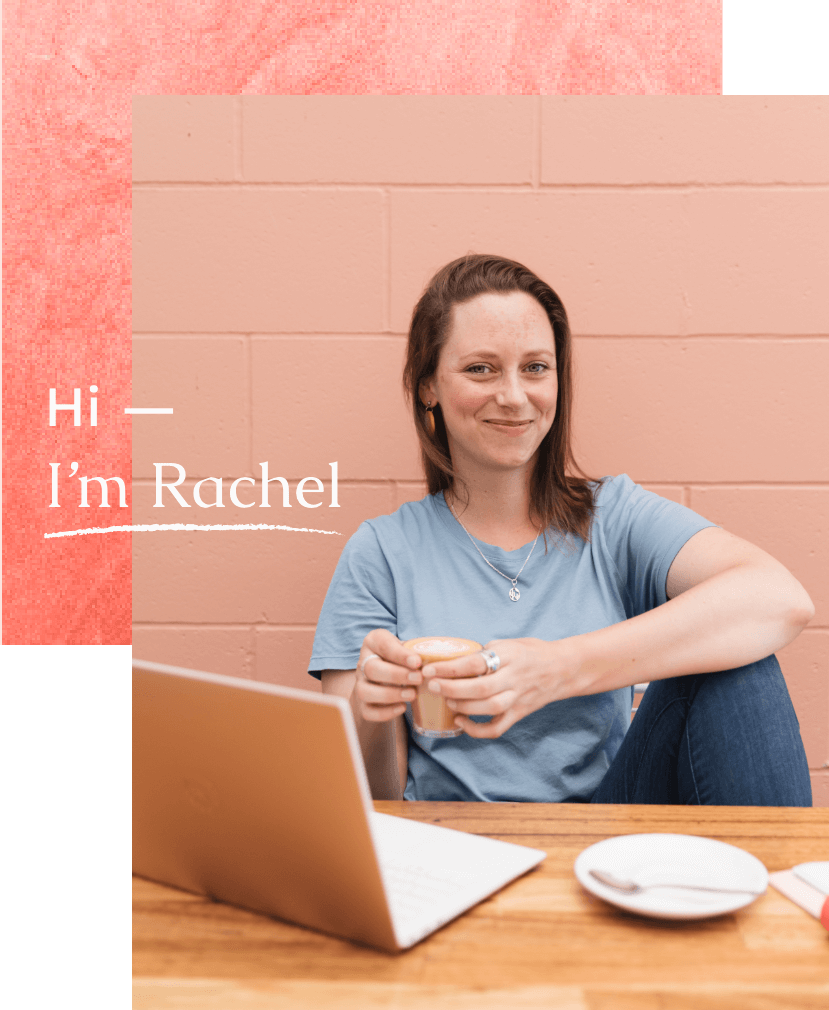 If you wake up wondering how you left the dreaded
9-5 routine

only to end up on the never-ending business

hamster wheel

, you're not alone.

Just like you, I had big plans for my business when I started in 2014. I was going to work with dreamy clients who inspired me, make enough money to take a trip overseas once a year and finally have time to write my memoir.

But before I knew it, December of 2017 rolled around, and I was consumed by my business. I was working on four different projects a day, chasing clients for briefs over email, and redoing proposals over and over to meet changing deadlines and budgets.

I was never going to have a life I loved unless I completely transformed my business. So I created work-life boundaries, stopped customising every job, learned what content sells and focused on building the best customer experience possible. I've helped over 3,000 people globally across my programs and workshops, and I can help you too.
The Rachel Kurzyp Show
Are you ready to become a respected leader and creator in your community?
Ready to
TRANSFORM


your generic posts into

standout content

?
Get my
FREE

guide + learn 7 content types you can use to turn followers into clients.
Downloading this freebie will add you to my email list. Unsubscribe at any time.