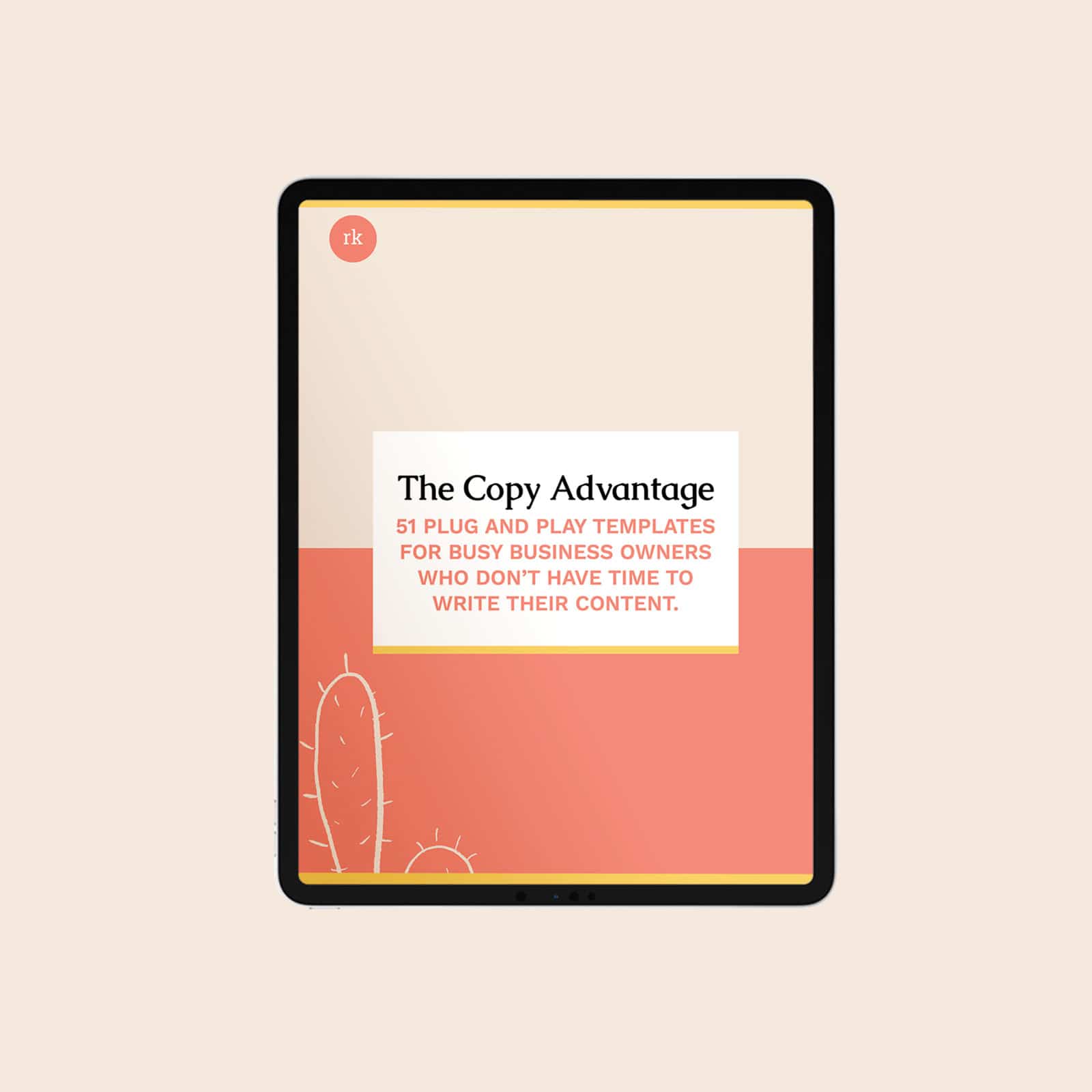 You can now

wave goodbye to what-to-post-itis

and filler content that doesn't stop the scroll.
Thank you for PURCHASING
THE COPY ADVANTAGE.
I'm sending it to your inbox right now too, go check.
Wanna be Insta friends too? Make sure to follow me over on Instagram @rachel_kurzyp.
I share daily tips on how to make a business game plan, build your signature service and create content that sells, so you can attract your dream clients and gain the financial freedom you've been craving. I can't wait to have a DM convo with you.