Let's work together
The 1:1 coaching program for multi-passionate women who want to create an
ALIGNED

,

ETHICAL

and

PROFITABLE

business their way, on their terms.
What if
YOU

were the secret sauce, missing piece, mystical unicorn that you've been searching for?
I see you…
Investing thousands of dollars in products, courses and programs but still not feeling connected to the business you've built around you. 
Convincing yourself that everyone in your industry is doing things the same way because your ideas for change aren't needed. 
Holding yourself back until you've hit financial milestones and arbitrary vanity metrics so you can be deemed worthy of an opinion. 
My clients choose to work with me because after being told repeatedly by the online business space that they aren't enough, aren't doing enough and don't have enough; they need someone to look them in the eye and say "I know exactly how you feel, and there's another way."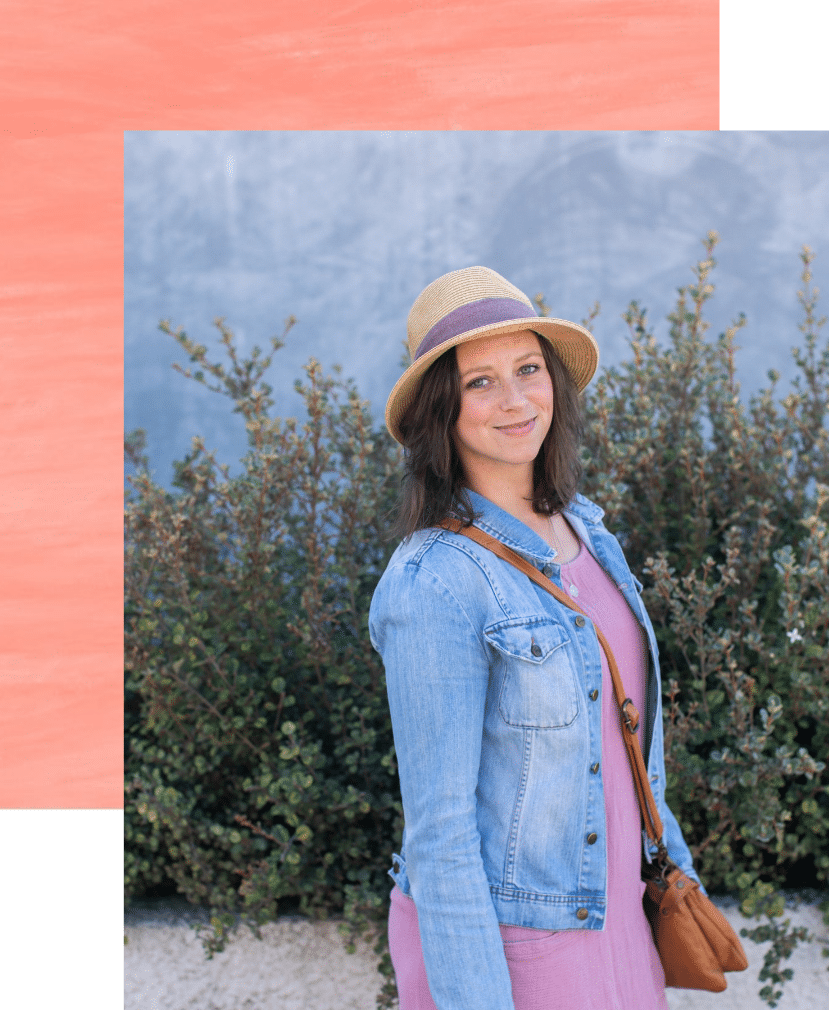 I'm a Business and Marketing Coach for
MULTI-PASSIONATE

business owners who have big plans for their life.

Blending my unique experience, knowledge, and skillsets is what allowed me to start my own successful business, launch my writing career, live and work overseas, and become a speaker and teacher, all before the age of 30.


For too long, the business space has sold us the bro marketing way of doing things. And when we can't make it work, we're told to blame ourselves. You're not showing up enough. You haven't set your email funnels up correctly. You need to charge more.


If you've tried, tested, and tweaked but still feel some resistance (even if you're working with your dream clients and growing your income), you may be out of alignment.
You don't need to be more, do more and have more to experience the success you're craving in your business. You already have the answers; you just need to listen to what your inner voice is telling you.

Then you'll know that it is possible to become a booked out business and expert in your niche without choosing between your passions, compromising your values to make money, and using unethical tactics to gain financial freedom.

I don't know about you, but I'm done filing down my sharp edges from fear of sticking out online.

That's why I'm not here to teach you a this-is-what worked-for-me approach to business. Instead, I'm going to support you to define what having an abundant, ethical and profitable business looks like for you so you can take your business vision and make it a reality.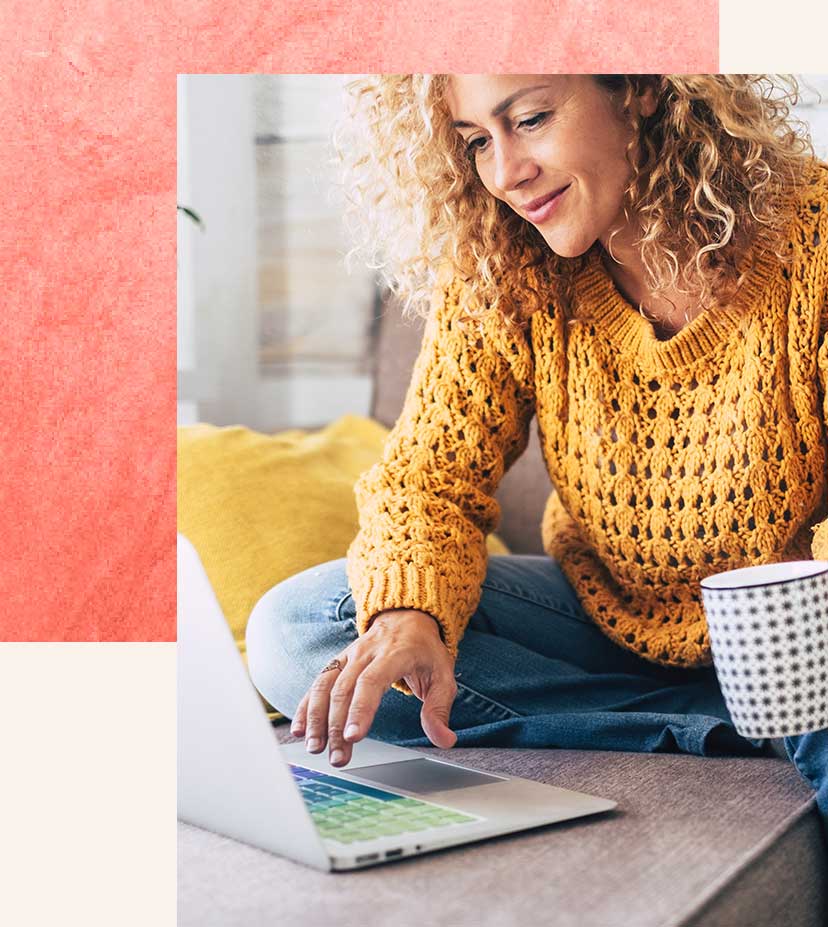 You knew what strategies and processes worked for you so you could remain focused, consistent and plan ahead.
You could speak to your frameworks, sales messages and offers with ease because you had redefined what being a leader looks like to you.
Your business financially supported you, so you were free to enjoy your multi-passionate lifestyle.
You were able to work with dream clients every day who inspire, educate and encourage you to hone your craft and create your best work.
Your business represented your values, vision and hopes for a better world, providing you with a sense of purpose and strength.
The 1:1 coaching program you've been searching for
While others tell you what to do, I show you
HOW

to do it and

CO-CREATE

with you.

Building on my "life-changing" program The Creative Freedom Method, and the much-loved course Create Content with Confidence, this coaching program is part mindset, part strategy and part implementation. 

BUT it is tailored to you, so once I know where you'd like to focus your time, energy, and creativity, I can create a plan that supports your business goals.

This program is designed for business owners who benefit from personalised support, crave accountability, and want a partner in their business who is right there co-creating with them. 

Together we will identify opportunities and areas for growth so you can continue building a sustainable and profitable business. 

This means we can create your content marketing strategy, get you published in your favourite publications, launch your first course, create your sales strategy, hire your first team member and everything in between.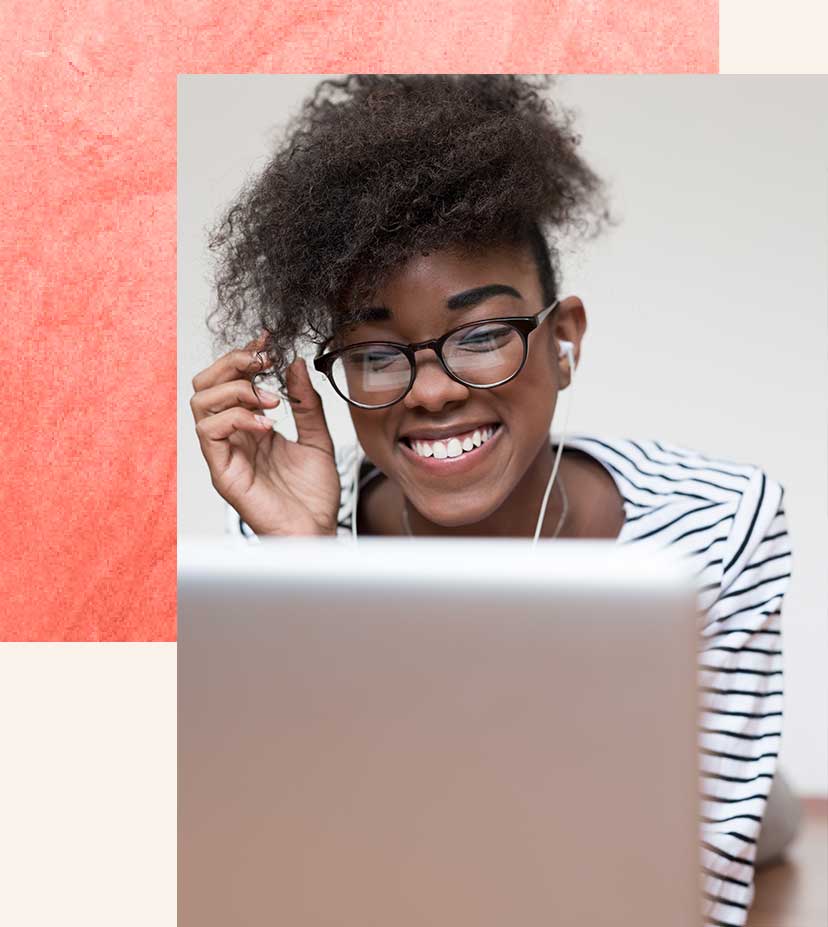 At the end of our time together, you'll walk away…
Feeling clear on what you want to achieve in your business, how you best work, your leadership style and your preferred business model.
Knowing how to show up, serve and sell in your business in a way that aligns with your values, ethics and relationships.
With your signature frameworks, offer suite and content marketing plan that will call in your dream clients and allow you to claim your expertise.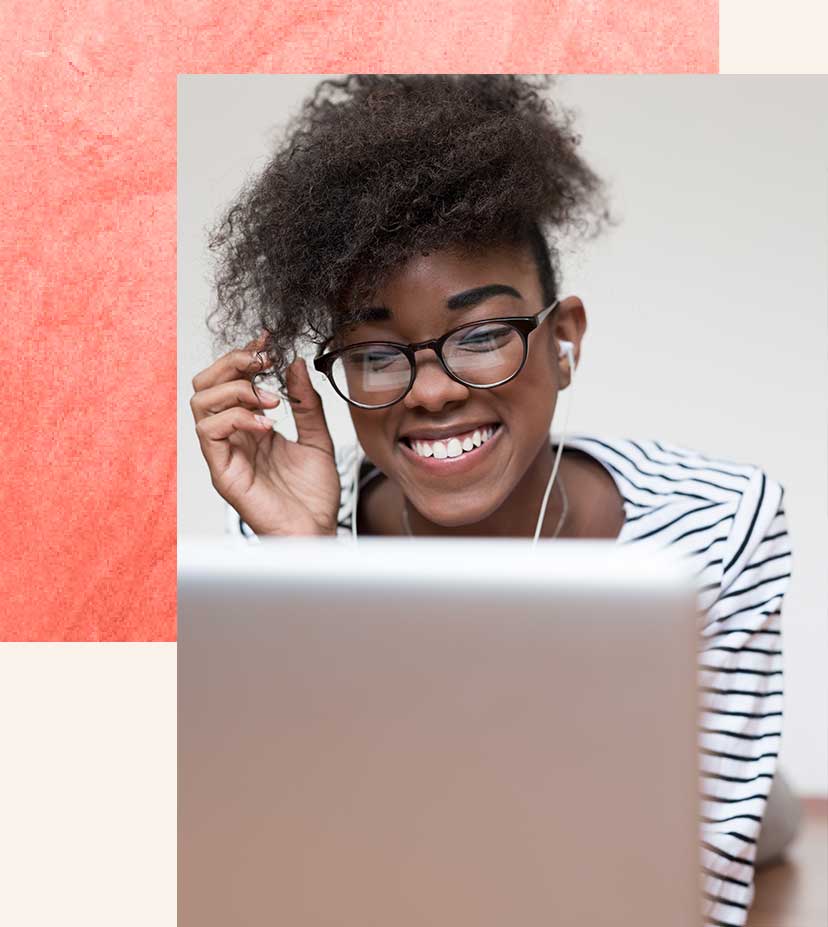 Here's what's included inside the program
This program meets you where you're at. If a lack of
GUIDANCE

,

ACCOUNTABILITY

and

COMMUNITY

have stopped you from taking action in the past, that's all about to change.
An online form will help me get to know you better and understand where you're currently at and where you want to be to set the scene and prioritise for the next 3-6 months.
60-minute 1:1 coaching calls every two weeks where we will dig deeper into any mindset, strategy, or implementation areas in your business that need our intention.
Daily access to me via voice message on Voxer Monday-Friday for any questions, concerns or opportunities that come up that you'd like my support with.
Weekly content/copy review where you can share with me what you're working on (e.g. email launch copy, business plan), and I can provide detailed feedback and suggestions.
Recordings of our Zoom sessions and any workbooks, materials and exercises you require to support thinking, learning and implementation.
Invitations to join my live workshops and attend private trainings from industry experts for free so you can continue to grow, learn and connect with others.
Let's work together
I can't wait to support you inside the coaching program.
A deposit of $500 AUD is required to secure your coaching spot, with payments commencing once you start the program. Start date will be determined on the call. Price includes GST for Australian residents.

This coaching program
IS

for you if…
You identify as a multi-passionate creative, small business owner, coach or consultant who sells services, products, coaching, consulting or group programs.
You need holistic support across all areas of your business, from processes to hiring staff to launching to content marketing.
You want a partner in your business who sees your vision, can hold a brave space for you to learn and grow and understands the challenges of stepping into the role of CEO.
You're seeking a coaching experience that takes your individual learning style, knowledge, skills and experience into consideration.
You want to learn the mindsets, strategies and frameworks you need to generate more time, money, clients and creativity in your business.
You want to be seen and heard so you can use your business to have a positive impact on the lives of your family, clients and community.
This coaching program
ISN'T

for you if…
You run an e-commerce business, are an MLM consultant or have never worked with clients 1:1 in a service-based industry. This program is for women who have had experience with clients even if your business is new.
You're looking for quick fixes, plug-in-play templates and a one-size-fits business model. Just because it worked for me doesn't mean it will work for you.
You're not open to new ideas, learning different ways of doing things and stepping outside your comfort zone. Having a growth mindset is key to your success. 
You believe hiring a coach will solve all the problems and challenges you are experiencing in your business. At the end of the day, I can't do the work for you; you need to show up, serve and sell in your business. 
If you're ready to get clear on your VISION, call in your dream CLIENTS, launch life-changing OFFERS, and claim your EXPERTISE, then this is the 1:1 coaching program for you.
A deposit of $500 AUD is required to secure your coaching spot, with payments commencing once you start the program. Start date will be determined on the call. Price includes GST for Australian residents.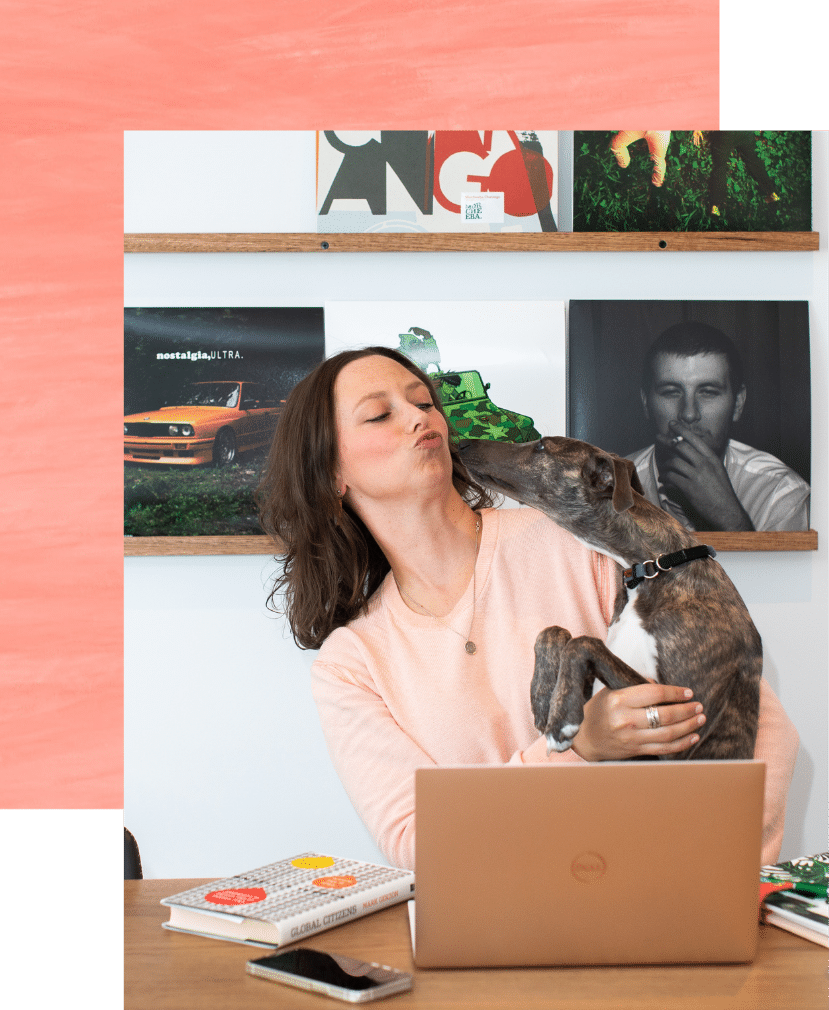 Still wondering if 1:1 coaching is what you

NEED

? I get it.
I understand that investing in business coaching is an investment, and for many of my clients this is the first time they have invested this amount of money in their business. So if you're feeling equal parts nervous and excited right now, know that many have been where you are.
Now is the time to trust that you already have everything you need to turn your vision into reality. Even if your business vision isn't as clear as you'd like it to be and you're unsure what your next steps should be. 
That's where I come in. I'll support you to gain the clarity and confidence you need to take empowered action that will lead to the clients, money and attention you've been craving. But I can only do this if you believe that your success is inevitable. 
If you're ready to find out what an aligned business looks like for you, then I'd love to speak with you. 
Having a chat allows us to see if we'd be a good fit for each other before making a 3-6 month commitment (I work with most of my clients for 12-18 months). 
You'll have the opportunity to ask me questions about the program, and I can learn more about you and your business. 
A coaching spot will be reserved for you for 72 hours after our call so that you have the space to decide if the program is speaking to you.
There is no obligation to join the program after our call. And if you decide it's not a great fit right now, you'll still walk away with my suggested next steps. This is truly a sales process where everyone feels empowered and seen.
It is possible to create an

ALIGNED

,

ETHICAL

and

PROFITABLE

business your way, on your terms.
I've witnessed my clients go from looking externally for quick fixes to trusting their internal compass once they have the support, guidance and accountability they need to turn their business vision into actionable goals.
And I want this for you too. Let's chat about how I can support you.