Enrol in my 12-week  
one-on-one

coaching program

You'll learn how to find your niche, package up + launch your services and create content that draws your high-paying, high-quality clients to you.
Are you ready to build your 
SIGNATURE SERVICE

, attract your

dream clients

and start enjoying 

FINANCIAL FREEDOM

?
Enrol in my 12-week coaching program
You'll learn how to find your niche, launch your services and create content that attracts high-paying, high-quality clients with ease.
it's time to dream big —
Whether you're ready to take your business to the next level, become a to-go expert in your community, or have enough financial freedom to go on holiday or write that memoir, this 12-week coaching program will take you one step closer to making this happen.
You're anxious about checking your inbox because you know your clients will be asking you to do a task that is outside of the project scope or requires after hours work. You're always cancelling dinner plans with friends so you can accommodate last-minute client requests.
You're constantly writing email reminders to your clients urging them to send you materials or to do the work you both agreed on. At the end of the day, you're so mentally and physically drained the last thing you want to do is work on your business, so you go to bed feeling unfulfilled and frustrated.
You spend hours replying to people's stories on Instagram, crafting blog posts and newsletters for your readers, but these activities only get you the same-old b-grade clients who take weeks to reply to proposals and stand you up, leaving you deflated and wondering how you're supposed to find your dream clients.
You find yourself thinking that clients don't want to pay for high-quality, high-priced services and you're afraid to stop offering customised services in case you can't find any clients who are willing to pay. So you keep taking little jobs here and there that barely cover the cost of your rent.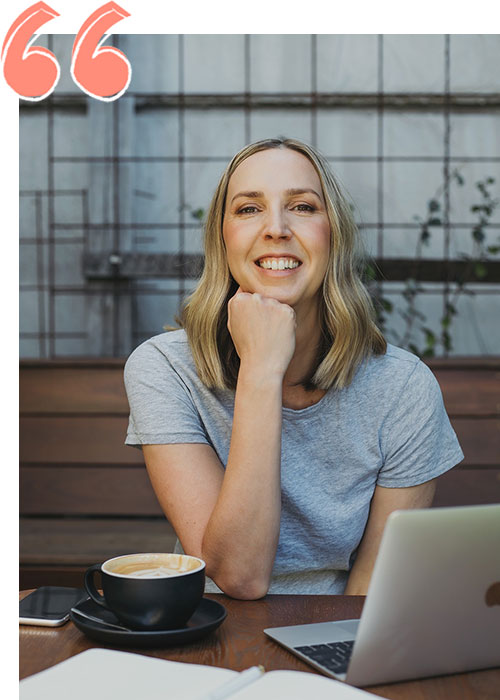 Testimonial -
"I came to Rachel because I was looking for more strategic and customised one-on-one support to build a business rather than a cookie-cutter one-way approach via an online course. I was struggling with the best way to take my experience and work it into a signature service that would be aligned with my vision and big goals. I wanted someone I could bounce ideas around with so I could feel supported. Plus, copywriting was not my strength and I wanted to learn to write better copy.
Since completing TCFM, I have more clarity on my positioning, I have created two signature services, and I feel confident I'm on the right track to reach my goals. I liked Rachels authentic, honest, and caring approach. She wants the best for you and goes out of her way to help get you results and momentum. And a bonus was she creates a community as well."
—Kate Harris
You were excited to hear from your clients and wanted to show up for them regularly, but could still log off at the end of the day without the fear of returning to a crisis in the morning or adding 15 new items to your to-do list.
Your clients turned up and did the work allowing you to focus on delivering superb customer-service and results, leaving you feeling fulfilled and inspired.
You knew exactly what to post on Instagram, your blog and newsletters so you could attract your dream clients who were excited to hear from you and valued what you have to offer.
And you finally launched your signature service allowing you to provide high value, life-changing work that your dream clients were willing (and lining up) to pay for.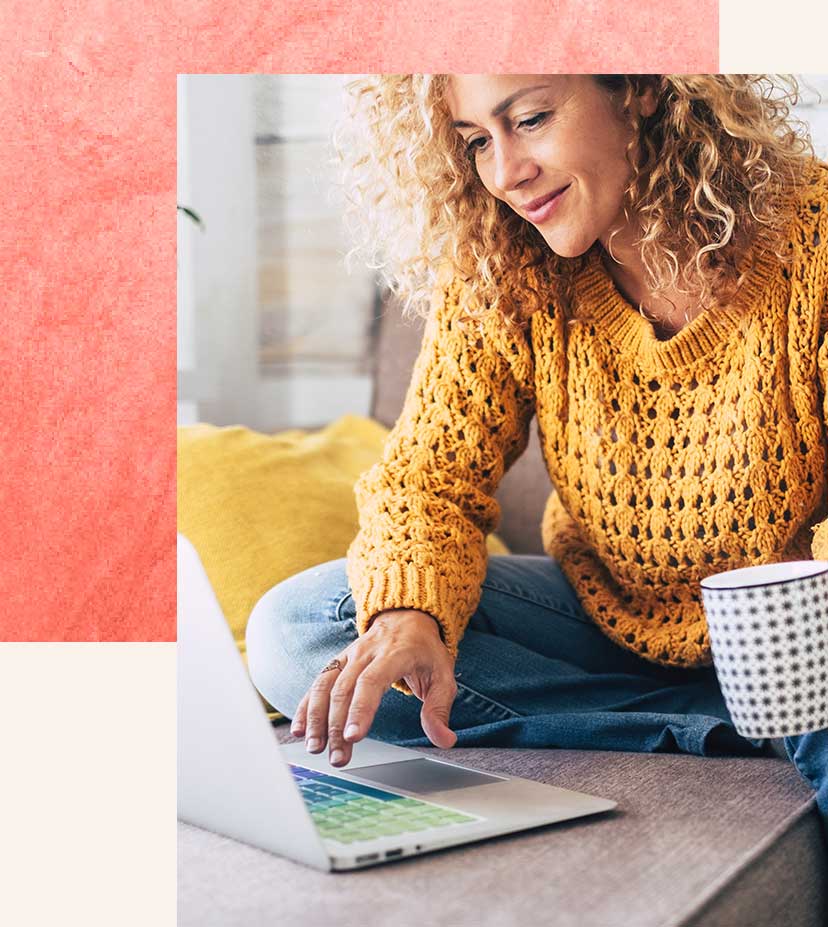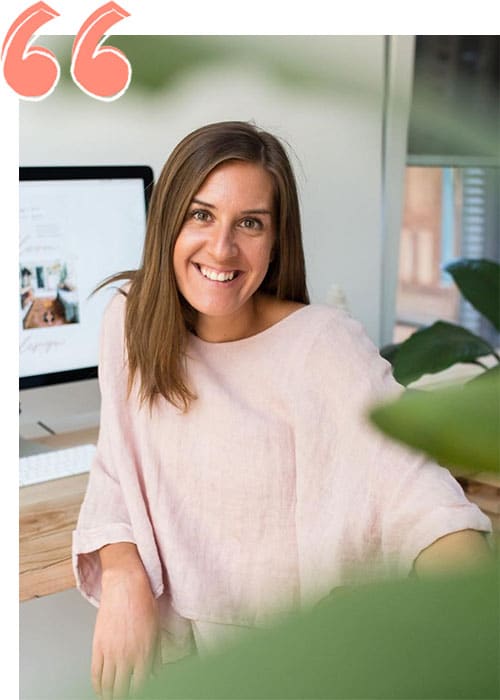 Testimonial -
"Going through TCFM has been worth every single cent and more. I have spent so much money on courses and coaches in the past, and this is the first one that I feel confident I will use all the things I learnt, time and time again! Before the program, I was feeling uninspired by my current offerings, was killing myself working with b-grade clients and had no free time to work on my creative passion projects.
Now I have my new signatures services, I can focus on hitting the same financial goals but with way less effort, knowing I no longer need to work with non-dreamy clients. If you're thinking about joining TCFM DO IT! Rachel's high energy no-bullshit approach will help you level up your business through easy-to-understand actionable steps."
—Kate Britton
The
Creative Freedom

Method
Is a 12-week coaching program
You'll receive video lessons that will walk you through the step-by-step process of creating a signature service
Digital workbooks, and fill-in-the-blank templates, so you never have to start from scratch
Weekly 60-minute group coaching calls where I can provide detailed feedback on the work you've completed
Daily access to me via voice messaging so you can have questions specific to you and your business answered
And an exclusive Facebook support group where you can collaborate with your fellow TCFM students, get feedback on your ideas, and support each other as you move through the program
If you have multiple unread eBooks sitting on your desktop and you're done buying online courses that you never finish or trying to apply strategies from multiple experts' webinars, then The Creative Freedom Method is for you. While others tell you what to do, I show you how to do it AND co-create with you.
This is a coaching program designed to take you through the process of creating, building and launching a client-based service. You'll receive personalised feedback, daily support and ongoing accountability so you can overcome the roadblocks that have kept you from designing your signature service, attracting your dream clients, and gaining financial freedom on your own.
Hear from some past students
Sophia Colquhoun
SOPHIAMARTINE.COM
Shane Steadman
EMERGI.COM.AU
Kelly Allen
WORDIFIED.COM.AU
Here's how it works —
Each week we'll work together to conquer a different part of your branding, online presence, services, and content marketing strategy.
Determine your unique strengths, skill sets and knowledge so you can set yourself apart.
Identify who your dream clients are and the problem they need solved so that you can provide the right solution.
Create a signature service that solves this exact problem.
Craft your brand story and key messages so you can attract your dream clients.
Write your sales copy so your clients will be lining up to work with you.
Improve your website to turn regular visitors into clients.
Create and set-up a freebie to build a community interested in what you have to offer.
Design a launch plan for your social media platforms, blog and email list so that you can grow your community.
Launch your signature service in a way that has you standing out online.
Setup evergreen content that can be used to sell your service 24/7.
Collect glowing testimonials that show how your signature service changes lives.
Are you ready to build your 
SIGNATURE SERVICE, 

attract your 

dream clients

and start enjoying

financial freedom

in just 12 weeks…
YOUR INVESTMENT

3 x PAYMENT PLAN
12 weekly modules

Weekly group coaching calls

Access to a private Facebook Group

Bonus workshop: Create a mini offer

Bonus workshop: Launch your digital product

Access to the TCFM directory
PAY IN FULL
12 weekly modules

Weekly group coaching calls

Access to a private Facebook Group

Bonus workshop: Create a mini offer

Bonus workshop: Launch your digital product

Access to the TCFM directory
6 x PAYMENT PLAN
12 weekly modules

Weekly group coaching calls

Access to a private Facebook Group

Bonus workshop: Create a mini offer

Bonus workshop: Launch your digital product

Access to the TCFM directory
Bonuses —
This is a high-touch program where I meet you where you're at. If a lack of guidance, accountability, and community have stopped you from taking action in the past, that's all about to change.
MAKE A GAME PLAN WORKBOOK
Using my CEO Manifesto and 3-Year-Life Plan workbooks you will create a business strategy that supports your big dreams and goals.
CREATE A MINI OFFER WORKSHOP
Need a cash injection in your business? Or want to test out a new 1:1 service? This workshop will teach you how to create + launch a mini offer with confidence.
LAUNCH YOUR DIGITAL PRODUCT WORKSHOP
Thinking about launching a $27 ebook or $99 mini course? This workshop will help you create + launch your first product with ease.
Need a designer or copywriter? Or want to be a featured podcast guest? Connect with fellow TCFM alumni who want to support and work with you all in one place.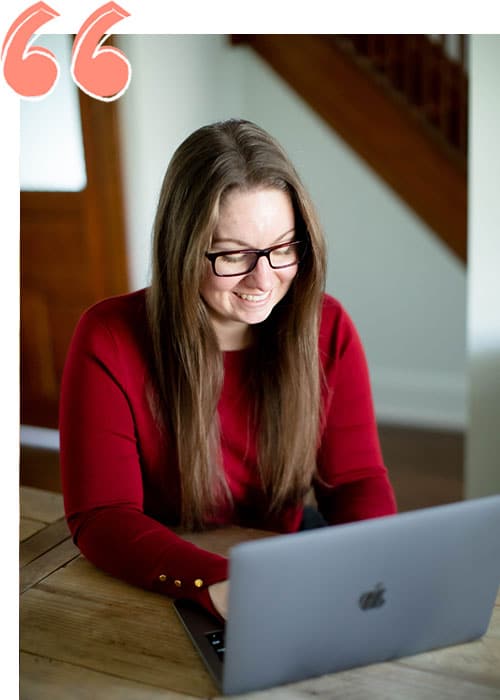 Testimonial -
"Before I started TCFM, I wasn't charging enough for my expertise, every service was custom, and I wasn't working with the best type of client for me. I knew I needed a process or framework to get my thoughts organised around launching my own signature services. Now I know who I want to work with, how I want to work and how much I charge.
I've increased my rates dramatically and I've been able to clearly articulate my offerings and the transformation to potential clients (who are now current clients!) If you want to learn from someone that's actually done it and will provide the framework you need to launch your own services, Rachel is your expert guide! She's supportive, knowledgeable, fun to work with and a total boss.
—Katie Thorndyke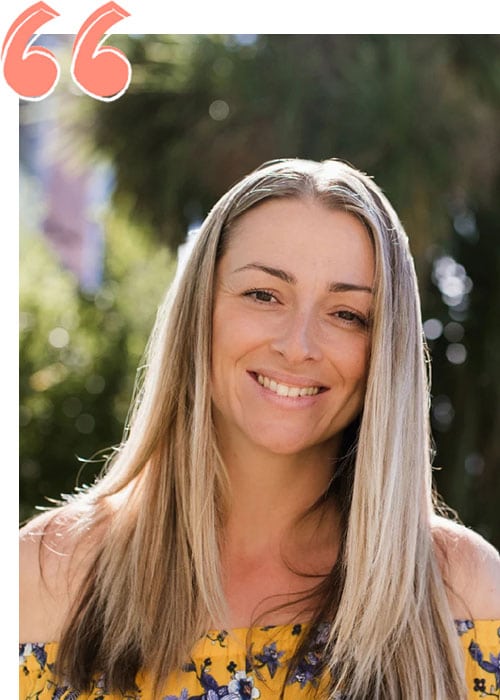 Testimonial -
"Any programs I embark on in the future will be hard-pressed to beat the level of service and expertise that Rachel provided me in TCFM. I am a visual learner, and the way Rachel's program is constructed helped me to get so much out of TCFM. The combination of video lessons, workbooks, 1:1 coaching and regular feedback on my work was the thing that made Rachel's program stand out from the rest.
Everything I've learned from Rachel, I continuously use in my business, even now when I'm launching new products in my range. The strategies and techniques she teaches work every single time; I sold over 45 products in less than 24 hours using one of Rachel's email and Instagram post-sales templates. I was surprised time and time again by how helpful she was. Rachel adjusted her teachings for me to make sure I could access everything properly for my hearing loss, which I was so grateful for."

—Courtney Baker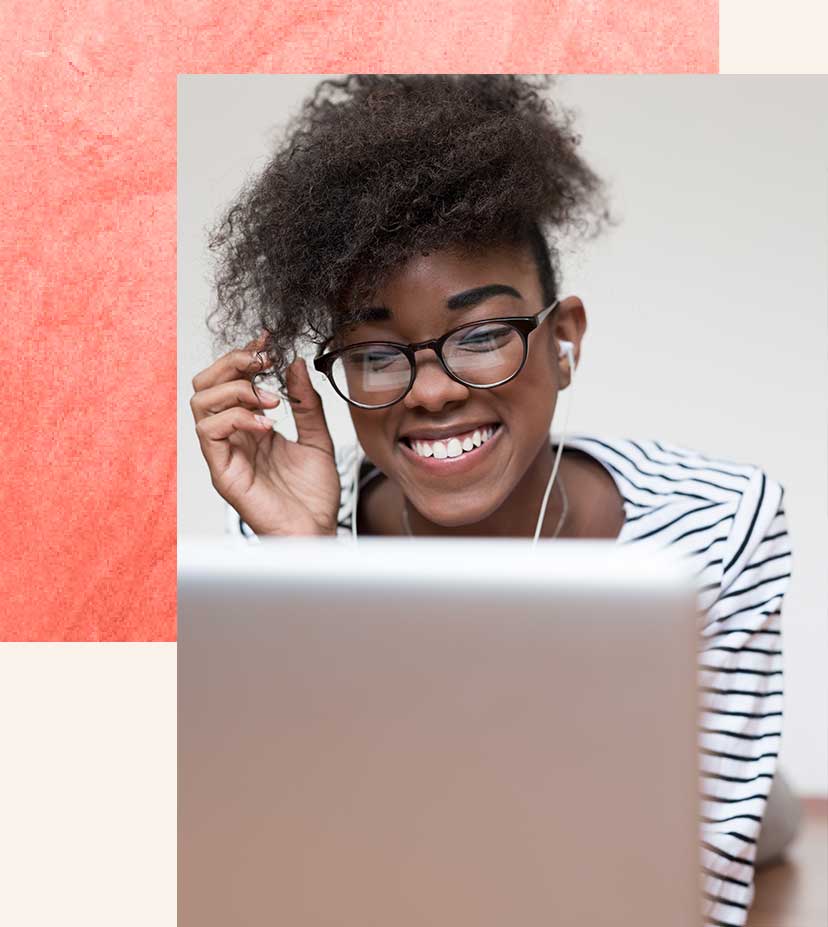 This
coaching

program is for you if . . .
You're regularly booked out with b-grade clients and are ready to start working with highpaying, high-quality clients who value your skills, knowledge and expertise.
You have a blog, email list, and social media presence, but you haven't seen the engagement or growth you've been hoping for.
You know you need to set boundaries, put processes and systems in place and create business goals, but you don't know where to start and are afraid if you stop, your business will suffer.
You're ready to stop customising services for every client and create a signature service but are nervous about making the switch and aren't sure how to make a smooth transition.
You want your business to provide you with financial freedom so you can focus on your business growth, building your authority and pursuing your creative projects.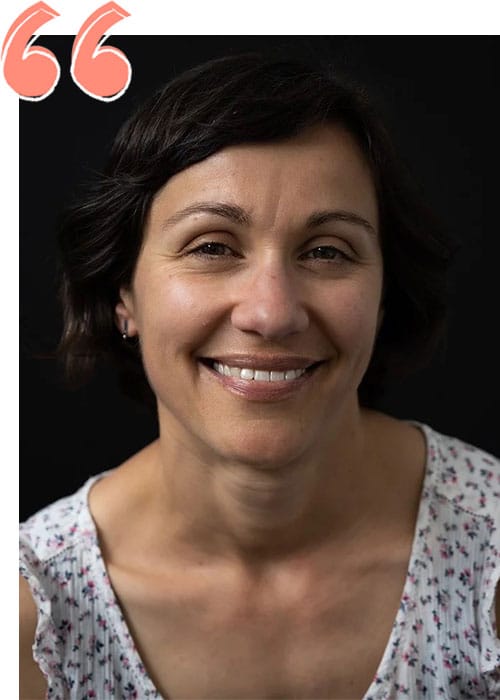 Testimonial -
"Rachel's course has been designed with us beautiful creatives in mind and she goes above and beyond in sharing her wisdom, knowledge and industry insights. TCFM provided me with the framework I needed to gain clarity and confidence around my business' direction with the support and accountability of working with a business coach.
Rachel's accessibility and availability were amazing, responding to messages daily and providing wonderful fortnightly coaching calls that provided clarity and direction. I've finished the program feeling clearer on who I want to work with, what I have to offer, what my messaging needs to be, as well as having created a website and copy I can feel proud of."

—Laurie Everaert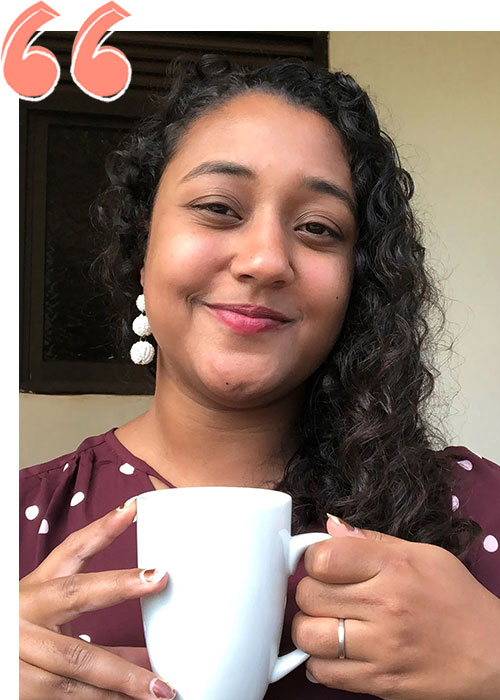 Testimonial -
"As a freelancer, it's easy to jump from project to project with no clear direction. I was at crossroads in my business and knew I needed to take the next step to get closer to my goals. I was struggling with clarity around my niche, finding high-paying clients, and overall having a clear direction with my business.
Now that I've worked with Rachel, I feel like I know what my goals are, what work lights me up, and what direction I want to take my business. I've raised my prices, my following on social media has increased, and my dream clients are interested in booking my signature service. TCFM helped me feel less like a freelancer, and more like a business owner."
—Samantha H
The CreatIVE Freedom Method will help you…
Find out what services your dream clients want and the problems they need solved
Create, build and launch a signature service that brings all your dream clients to you
Craft your brand story and inject your personality into your sales copy
Establish yourself as an expert in your niche and shape how your clients see you
Put in place boundaries and processes that will support your business to grow
Automate your content strategy so you can you achieve your financial goals
Improve your website to keep visitors taking action to connect with you further
By the end of the program you'll . . 
Actually enjoy working and spending time with your clients and look forward to coming to work each morning.
Feel confident and purposeful in the value you provide and the results you're able to help your clients achieve.
Feel positive about the content you're creating because your engagement is growing, you're building your authority and it's turning followers into clients!
And of course, have a signature service that your dream clients are lining up to pay for so you can finally be one of those business owners who can take a week off in Bali to sit by the pool sipping cocktails or spend every Friday working on their debut novel.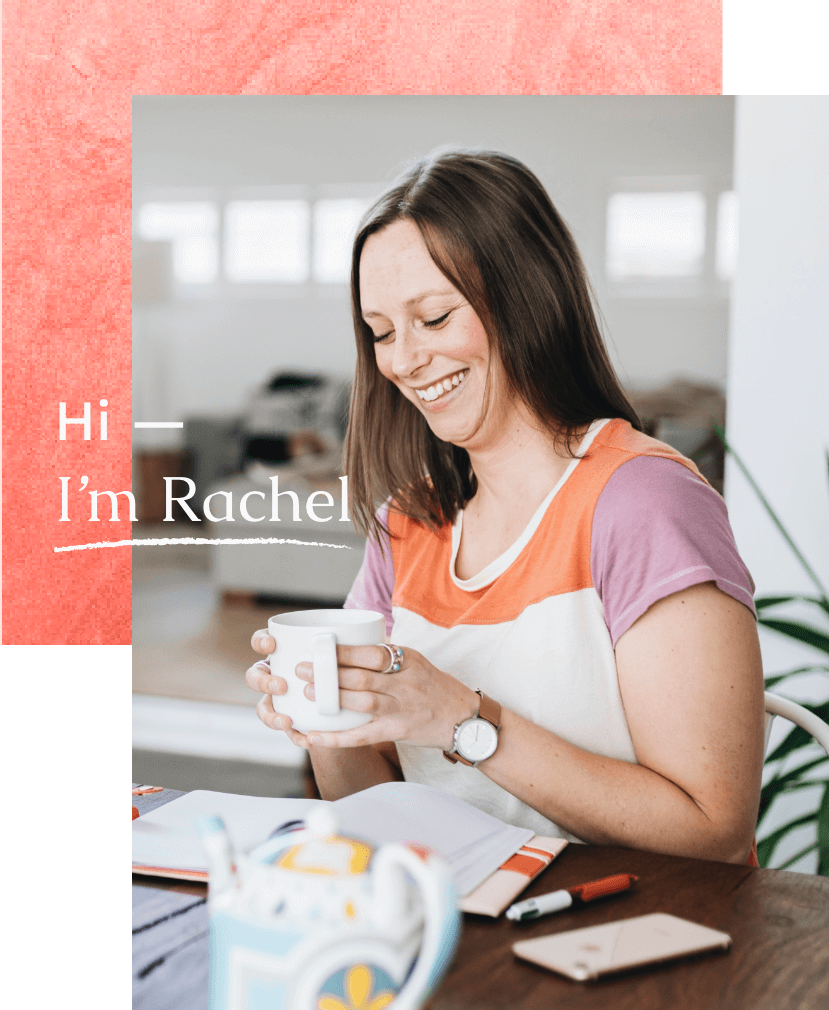 MEET YOUR COACH —
I spend my days helping female business owners create, build and launch their signature service so they too can attract high-paying, high-quality clients.
But if you find yourself hesitating because you're afraid you'll lose money or you want to work with different people, or you're not an expert yet, I don't blame you. There's a lot of bad advice when it comes to creating your services and marketing your business.
That's why it took me nearly four years to make the transition. In the early days, I was consumed by my business, unable to get off the 24-7 entrepreneur hamster wheel because I was afraid to stop customising and convinced that clients wouldn't pay for high-quality, high-priced services.
It wasn't until I enforced work boundaries, began delivering valuable, life-changing results and used content marketing to consistently show up in my business that I no longer had to worry about finding my dream clients, they found me.
In that time, I learned a thing or two about how people get trapped in a client rut and a lousy content marketing cycle. And how to get them focused and growing again.
My job is to help you identify your niche, build a signature service, and launch with confidence, so you can finally work with your dream clients and run a business that supports your lifestyle. I've helped over 3,000 people across my programs and workshops, and I can help you too.
I believe you DON'T need to compromise your values to make money. Working with your client's should ENERGISE and inspire you. And your business can SUPPORT you to become financially independent and live your multi-passionate lifestyle. We shouldn't settle for anything less.
Are you ready to build your 
SIGNATURE SERVICE, 

attract your 

dream clients

and start enjoying

financial freedom

in just 12 weeks…
YOUR INVESTMENT

$3,500 AUD
This price is all-inclusive.
3-month payment plans are available.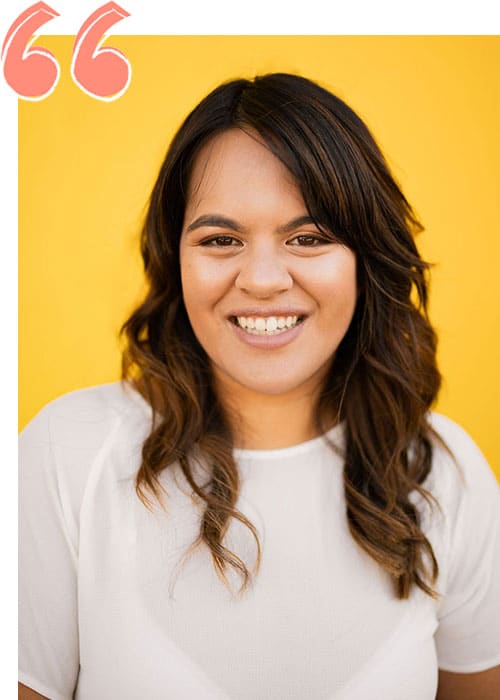 Testimonial -
"I joined TCFM because I was at a real low point in my business where I was only attracting low-paying clients and taking on any work I could get for the money. I knew then something had to change. Enter Rachel and TCFM and my gosh, what a game changer! I have absolutely loved working with Rachel – her "straight-up" and "no fluff" approach, combined with the fact that she has been in the same situation meant that I was always guaranteed to walk away at the end of the program with something tangible.

Not only did Rachel challenge me to deal with so many limiting beliefs holding me back, but she also helped me to realise how possible it is to run your business on your terms. Now I'm attracting more of my dream clients who value the work I do, increasing my prices, getting booked 2 months in advance and working on bigger and more interesting projects. All the while, being able to stop working late nights and weekends and take a day or two off without feeling immense guilt. Working with Rachel has changed my life."

—Korii Scrivener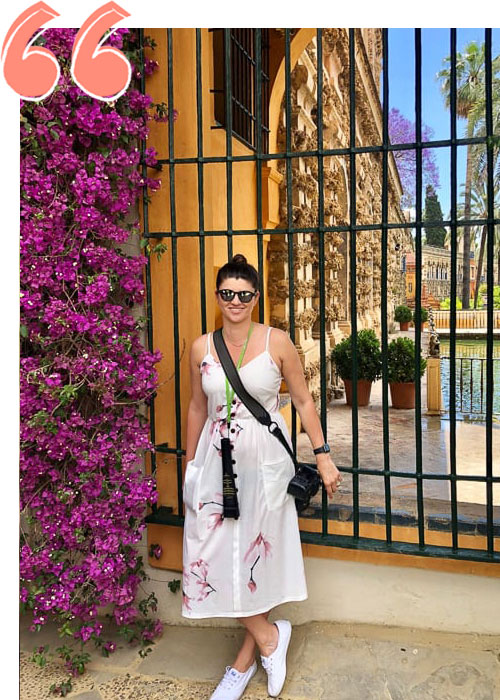 Testimonial -
"I joined TCFM because I wanted advice on how to leave my high-paying, full-time job for the freelance life. But the program was so much more than that – it was a step-by-step guide I needed to consider what services I could and should offer, how to price them, and how to market them. And as a result, I got my first freelance client before the course ended.
The best part of the program was the one-on-one time with Rachel, where I could ask a million questions to get clarity and take advantage of her years of experience. Rachel is one of the few people who willingly shares information about her business and how she does things (information that other people tend to keep to themselves). Whether you're a new business owner or someone looking to grow as an existing business owner, this is the perfect program for you."
—Rebecca Arnold
Do you offer scholarships?
I'm delighted to offer two partial scholarships for the April round of TCFM 2021.
These are offered to those who would otherwise not have the financial means for to join TCFM, with priority given to those who identify as having a marginalised identity or who are experiencing hardship due to current circumstances.
For more information, and to apply, please complete the application form here.
How much one-on-one time do I get with you?
You'll have daily access to me via Instagram or WhatsApp for all your burning strategy + mindset questions. Plus, you'll have the opportunity to speak with me in real-time during our coaching calls once a week where I can provide further strategic guidance and personalised support. I'll also be reviewing, editing and providing detailed feedback on all your marketing plans, sales copy, processes, email sequences and everything in between.
How many hours can I expect to work on this each week?
Watching the video lessons and completing the action items will take you 3-5 hours per week. Weeks 6, 8 and 10 when you are writing your sales copy, creating your freebie, and crafting your launch content will take you 5-10 hours depending on what you decide to create.
I'm not a coach. Is that OK?
Totally! This program is for service providers - designers, copywriters, accountants, photographers - who are looking to streamline their services, attract their dream clients and position themselves as leaders in their niche. This program isn't suited to solely e-commerce businesses.
Is it OK if I have no idea what my signature service should be?
Totally! This is what the program is for. We're going to start by clarifying your expertise and then talk to your dream clients so we can see what problems they need solved and how you can help. It's actually better if you come into the program with an open mind so you can create a signature service your audience needs instead of building one you think they want.
I don't know who my dream clients are either. Is that going to be a problem?
Nope. You don't need to have this figured out just yet either. You'll be surprised how quickly you can determine who your dream client is and find out where they have been hiding! It's one of the first steps we'll work through together.
I'm not a writer and struggle to create sales copy and content. Will you help me?
Writing copy and teaching others to do the same is my jam. My video lessons, digital workbooks and downloadable templates make the writing process easier. I'll also be reviewing and providing detailed feedback on everything you create so you can be confident that your dream clients will love it.
What if I already have a signature service?
Many of my students are in the same place. They use this coaching program to refresh, rebrand and relaunch their existing services. Past students have said going through the process step-by-step has helped them work out any kinks and enhance their content marketing skills.
How many people will be on the coaching calls?
There will be 5-7 people per coaching call group to ensure everyone can feel seen and heard. I've intentionally limited the number of participants in this program so that we can all get to know each other on a more intimate level.
When are the live coaching calls held? (I'm not in Australia)
TCFM students come from all corners of the globe, including Europe, the UK and US. For that reason, call times will be determined once I know who is joining the program and where they are based.
All calls will be recorded, so if you can't make it live you can watch the replay.
Do you offer payment plans?
Yes! You can pay $3,500 AUD in full or choose from a 3-month ($1,167 AUD) and 6-month ($584 AUD) payment plan. You won't incur an additional fee if you choose a payment plan.
When does the program start?
TCFM kicks off the first week of May 2021. AND I can't wait! *picture me doing a happy dance in my seat*
What are your qualifications and experience?
I have a Bachelor's Degree in Journalism and Business Management at the University of Tasmania and a Masters of International Development at RMIT.
I've been working in communications and marketing in various roles and capacities and for both corporate and not-for-profit companies worldwide for over 14 years.
I'm also a published author, international speaker, award-winning copywriter and teacher.
I have been running my sustainable and profitable business for over nine years. I have successfully taken it from side hustle to a full-time career.