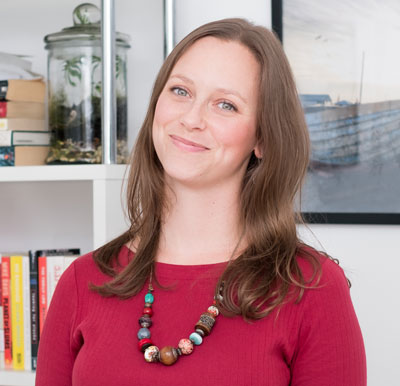 Hi! I'm Rachel Kurzyp
I changed my own life by embracing who I am, dreaming big and getting the work done.
I'm a copywriter, business coach, marketing consultant, speaker and teacher dedicated to helping savvy, talented and purpose-driven women share who they are, what they do and build their business from the ground up.
I help women use their business to be seen and heard in a way that feels right to them.
Want to know how I do it?
My own journey to being seen and heard wasn't easy
I spent the first 20-years of my life running away from my childhood, my feelings, and myself. But after I shared my story about becoming homeless at 17, I decided it was time to stop running and embrace who I really wanted to be.
Since then, I haven't stopped trying to live a life of growth, exploration and creation. But this process of self-awareness and acceptance hasn't been easy. I realised early on that running a business can feel exactly like working a 9-5 job. There are always people telling you, you should be doing more, trying harder, and putting more on the line to succeed.
And before you know it, you're not just competing against other business owners, you're also competing with yourself to make more money, secure more clients and produce more content.
It wasn't until I hit rock bottom that I realised I could either fight for the life I wanted or I could continue to hide behind my business as I had with my 9-5 job.
So I decided to build the lifestyle I want and a business I love from the ground up. I started listening to my inner voice and doing what felt right for me. That meant letting go of self-limiting beliefs that were no longer serving me, gaining clarity around how I wanted to show up in the world, being really honest about where I should spend my time, and redefining what success looks like for me.
It wasn't until I let go of all the BS that I realised I wanted to build a business that not only gives me freedom and fulfilment but can also help other women find their own place in the world. Health and happiness are attainable when you choose to stop playing the game.
Over the last 12 years, I've helped women, small businesses, and big brands become known, profitable and attract their ideal clients.
And what I've learnt is you really don't need a million dollar budget, unlimited resources or work a 60-hour week to have the life and business you want. But what you do need is to be clear on your purpose, what you hope to achieve or change through your business, and whom you want to help. And that's where I come in.
Are you ready to be seen and heard?
Here's how I help women use their business to become the bravest version of themselves.
I share articles about running a purpose-driven business, building a life you love and creating content that resonates, connects and makes people stop and take notice.
Get a copy of my "write Copy People Actually Read" eBook. Designed to help women, creative entrepreneurs and small businesses write searchable, bold and hardworking copy.
Rachel listened carefully to my ideas and dreams, demonstrating her ability to collaborate, but was never hesitant to give it to me straight, particularly when I desperately sought clarity. In less than six months, Rachel has helped me to completely switch from a somewhat rigid corporate mind-set to an inspired and excited business owner. The quality of the copy Rachel developed with me, speaks for itself, but I will say that Rachel has a talent for understanding the voice of not only her clients but their prospective customers. To this day, Rachel continues to help me build a brand which is authentic and sustainable.
Sophia Colquhoun
It's not just Rachel's expert advice and communications nous that make her a highly valuable consultant, it's also her style. Her candor and openness is so welcoming and reassuring, she really helps you peel back the layers to get to a well thought-out solution that's completely tailored to you. 
Serena Darling
And for those of you who want to know more about the woman behind the initials RK…
I was born in Tasmania but now live on the mainland aka Melbourne, Australia (I have no idea what we talked about before MONA). My last name is Polish and you pronounce it cush-ip. Kind of like if you put the words cushion and zip together.
I have a have Bachelor degree in Journalism, a Bachelor degree in Business Management, and a Masters in International Development. I write a lot about human rights, social inclusion and being true to yourself. My writing has been featured in publications like Frankie, The Big Issue, Eureka Street, SBS, The Guardian, The Age and Daily Life.
I speak regularly at events on all things communication, writing, and using storytelling in the workplace, and I run my masterclass, Write Copy People Actually Read, a few times a year. I also teach media and communications at RMIT, and help Laneway Learning make solid strategic communication decisions as one of their board members.
Travelling is my drug of choice: I've travelled to nearly 40 countries and have lived in England and Bangladesh. I'm the mother of 30 indoor plants. I work from my home office in matching tracksuit sets. I own more scarves than I could ever hope to wear. And I'm in the process of writing my first book, a memoir on what it's like to overcome childhood trauma.
I've known Rachel on both a personal and professional level for close to 4.5 years now. In that time, I've seen her grow from strength to strength across digital marketing, communications and brand development. Clients I've put her forward to, have also been impressed with her strong work ethic, keen eye and incredibly efficient style. This is a rare combination in today's content-overload world. Rachel knows how to cut through and she's responsive. I've consulted with her on my own rebrand and journalistic endeavours. And, I've never been let down.
Leona Devaz
I came to Rachel because I wanted to make the move from employee to freelancer, to go from freelancing as a "side gig" to freelancing as a way of life. I needed help getting myself motivated to hustle for work, updating my website, and doing things that may help demonstrate my expertise e.g. LinkedIn blogging. Rachel's authentic and personal interactions made me feel understood and comfortable. The best part of her service was helping to instill the confidence that I can actually be a full time freelancer. I would definitely recommend Rachel because of her straight-talking, no-nonsense, fresh and fun approach to helping people achieve their business goals.
Elissa Hill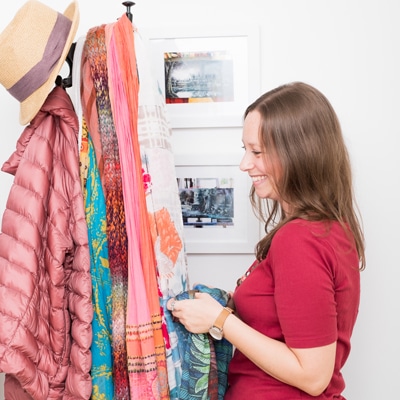 I think we're going to get along great, don't you?
I love helping women just like you blend who they are with what they do, build a thriving, profitable, and sought-after brand, and be known for their expertise in a way that feels right for them.
Do you want to create a platform where you can be seen and heard? And are you ready to use your business to become the bravest version of yourself?